Elites Bar and Lounge Accra (Restaurants in East Legon)
Elite's Bar and Lounge is one of the coolest venues in east legon to experience Accra's Nightlife. Experience live entertainment every night with DJs spinning the hottest music and a full-service bar with daily specials, signature cocktails, and VIP bottle service.
Elite's Bar Location and Contact
Address: Elite's Bar & Lounge, 2 Boundary Rd. Next to Kaisser, East Legon
Open Hours: Tue – Thu: 5pm – 6am, Fri – Sun: 3pm – 6am
Contact: 030 298 5488 | 020 473 8279
Email: bookings@elitesbargh.com, info@elitesbargh.com Website: elitesbargh.com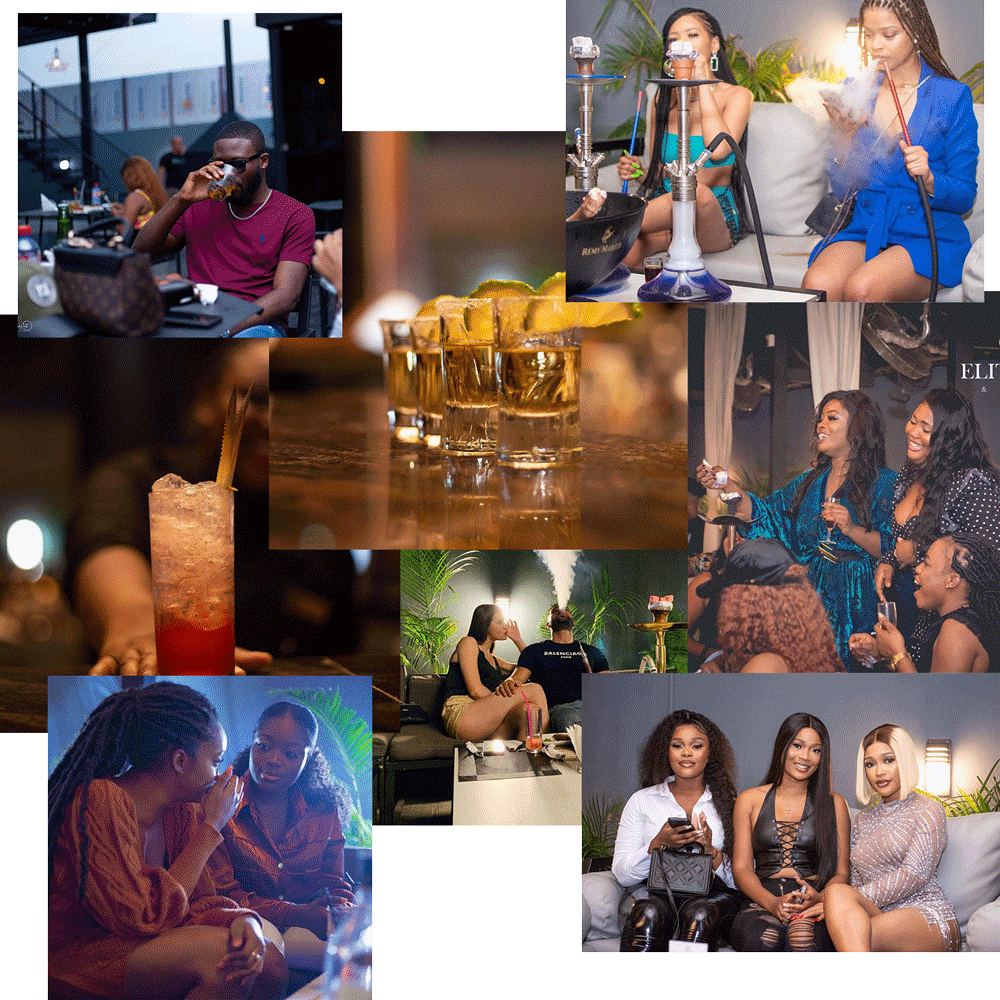 Elites Bar and Lounge Menu

Appetizers
Spicy Meat Balls
4 pieces of delicious fried meal balls
Spring Rolls
4 pieces of fried vegetable spring rolls
Samosa
pieces of fried Samosa with a savory filling
Main Dish
Calamari served with seasoning spices Chicken Wings
Assorted Meat Jollof, mixed vegetables with Beef, Goat, and Sausages
Mixed Grill (Delicious mix of beef, chicken, and sausage on skewers Served with a choice of garlic lemon butter sauce, BBL, or chili sauce with a side dish of your choice
Spicy Goat (Grilled goat meat served with a choice of french fries or yam).
Pork Ribs
Chicken Skewers (Served with french fries and garlic dip Weezy Special)
Assorted Noodles (Stir Fry Noodles)
Jollof and Goat
Yam and Goat
Sweet Potatoes and Goat
Fries And Goat
kelewele
Drinks
Cocktails Royal Passion Kiss
Vodka – coconut liqueur – grenadine – passion fruit – orange juice Elite Tiki (Bacardi carta ore, passion fruit coconut syrup, lemon juice, pineapple juice, mint)
Mojito White Rum (mint leaves – lemon juice – sugar syrup topped with soda Margarita/Flavored Tequila, Strawberry/passionfruit, limes, orange liqueur, sweeteners)
Flaming Heart (Bacardi carta oro, Coconut, passion fruit, fresh pineapple, lemon, mint)
Dress code
No slippers or shorts are permitted.
.
.
SKB Journal appreciate you a lot for reading!  If you enjoyed this piece by Samuel Kwame Boadu, kindly hit the share button and help others to also see it. You can also like our Facebook page, so you know when we make new posts or Click to JOIN our Telegram Channel where we post JOBS + TIPS