Castillo Restaurant Accra
Castillo Restaurant is a Mexican restaurant in Accra that serves authentic and delicious Mexican cuisine. The restaurant is known for its vibrant atmosphere and friendly staff who are always ready to make your dining experience a memorable one. Whether you're in the mood for something spicy or mild, there's something for everyone at this restaurant. With its cozy ambiance and mouth-watering food, this Mexican restaurant is definitely worth a visit if you're in Accra.
Castillo Restaurant Menu
The menu features a wide range of dishes, including tacos, burritos, enchiladas, and fajitas, all made with the freshest ingredients available. Don't forget to try their signature margaritas or other refreshing cocktails that perfectly complement the bold flavors of their dishes.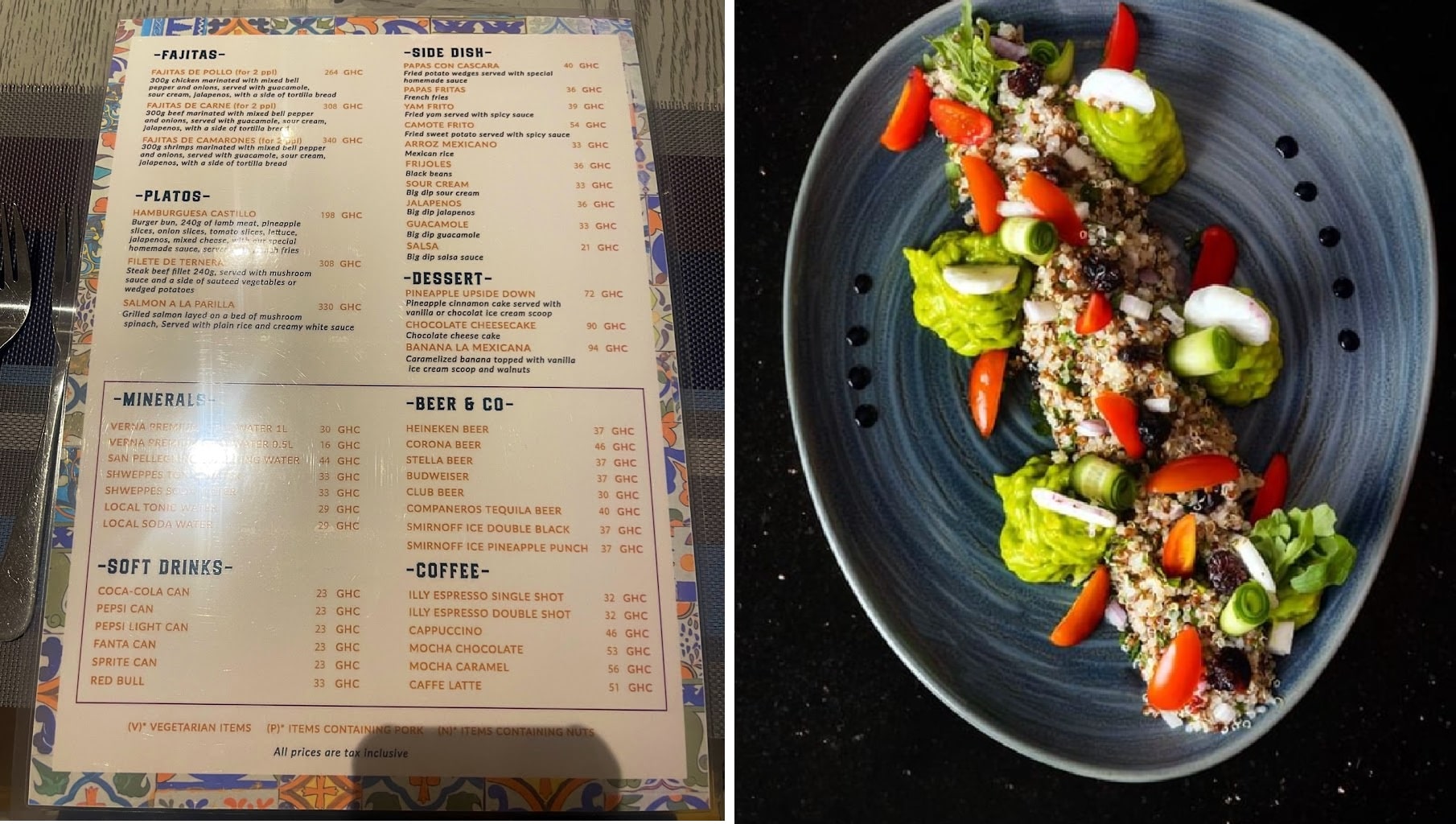 Castillo Restaurant Accra Location & Contact
Address: 21 Third Dade Walk, Accra, Ghana
Phone: +233 50 063 3722
Location: Labone
Website: castilloghana.com