How to import cars to Ghana from overseas
If you live in Ghana and want to import a used car or truck to bring it over here, I am not going to lie to you – there are a lot of steps to take when importing a vehicle from any country. You will need to be prepared and organized to get things done quickly. However, if you find the car you want at an affordable price, it might be worth the time to make it happen.
In this guide you will learn all about importing a car from USA, Japan, Dubai or any country to Ghana: what cars are eligible, the paperwork involved, and most importantly, how much it costs to do it without the help of an agent.
Importing your car includes the procedure of buying, shipping and clearing the automobile at the port when it arrives in the country. Whenever you buy and ship, ensure that all important car paperwork are in check to make the clearance process smooth.
How much does it cost to ship a car to Ghana?
You can check the expected duty of a car or truck in ICUMS using the below information:
Chassis number or Vehicle Identification Number (VIN)
Model
Year
Make
How to Import cars to Ghana without an Agent.
You can import & clear your car at the port without the assistance of an agent. In order to do this, You will need to sign up with the Customs Division of GRA as a Clearing Agent. To start with, you must put in your request in writing or apply electronically to the Commissioner-General to be a Clearing Agent. The second step is, you need to go through all the necessary processes put in place by the Authority before approval of your eligibility would be granted.
Where to buy cheap cars from overseas? You can buy a well-performing cheap used car in countries such as USA, Dubai & Japan or anywhere. You can buy and import cars yourself from overseas. Some popular online car auction and sales sites include:
Shipping methods
There are two popular shipping methods available. This includes container consolidation and a single container shipping. In case you are shipping an expensive vehicle, for extra protection its best to ship using a single container. With consolidation shipping, multiple vehicles are put in one container. Single container shipping is the safest option for international shipping, although it can be considerably more expensive.
How much does it cost to import a car to Ghana?
To calculate automobile Duty in Ghana, You will first need the purchase price; manufacturer's price at the time the car was manufactured. Also depending on how old the car year of make is (the year of manufacture), Customs applies the depreciation for e.g. if a car was bought at the first purchase price of GHC22,000 in 2012 which is more than 5 years ago, a 30% rebate is given by the government. It will attract an extra 50% depreciation after which it will come down to Free on Board (FOB) then the current exchange rate is applied before the freight and insurance is considered.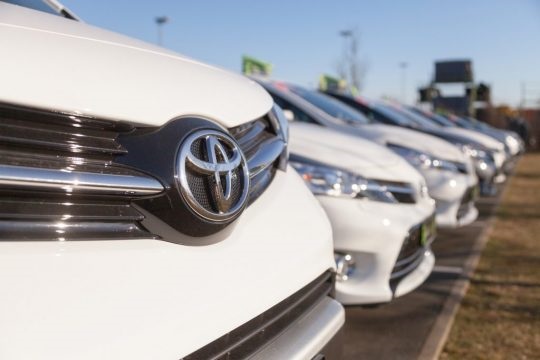 You will need to have these documents ready; Driver's license issued in Ghana or an International Driver's ID. Original Copies of Purchase Invoice and Insurance. Certificate of Title. Original Bill of Lading Copy (including vehicle type; both chassis and engine numbers; date of production, NOT sale date)
What You Need to know before importing a vehicle to Ghana
It is vital for vehicle importers to make the needed inquiries with relevant parties before they carry on any importation of vehicle(s) to prevent difficulties in meeting all the clearing requirements at the ports of Ghana. Once a consignee has the Title and Bill of Lading of the vehicle, they can pay a duty before it arrives at the port.
No one is exempted from payment of duties except the President, state institutions, and diplomatic missions. In cases where a vehicle has to be sold by any of the aforementioned to an individual or private company, duties have to be paid before the change of ownership is made.
Restricted Vehicles to Import
These are vehicles which are only imported by specialized institutions be it government or private.
Armoured Vehicles – Ghana Armed Forces
Ambulances – Hospitals or Government of Ghana
Hearses – Funeral homes
Fire tankers/trucks­ – Ghana National Fire Service
Dispensation for Right – Hand Steering Vehicles
Per Customs laws right-hand steering automobiles are not allowed into the country but there is a policy dispensation allowing for some consideration upon importer application, a right only the Minister of Trade reserves.
After all processes have been followed through at the port, the Customs ensures Right-hand steering vehicles are dismantled awaiting subsequent Left-hand refit before they can fully ply our roads
Third Party Charges
Local shipping line charges paid to the carrier
Terminal handling charges
Safe bond terminal handling charges (optional) rent for the car whilst it is in the terminal
Trade number plate GHC154
Clearing Agent charges
Check these too:
READ ALSO:
,
SKB Journal appreciate you a lot for reading!  If you enjoyed this piece by Samuel Kwame Boadu, kindly hit the share button and help others to also see it. You can also like our Facebook page, so you know when we make new posts or Click to JOIN our Telegram Channel where we post JOBS + TIPS