Growing up, children always have an idea of what they want to become in the future. As they grow up, they're interests and preferences changé to reflect their experiences, resulting in a deviation from their initial dreams towards something new different. There are a few, however, that grow up with their childhood dreams and even go as far as achieving them. It takes determination and a certain level of focus.
Nana Yaa Oforiwaa Larbi, a young Ghanaian woman is well on her way towards becoming a lawyer, something she has been dreaming of since she was a child. Nana Yaa was born to Mr Samuel Petterson Larbi, an accountant and Mrs Victoria Larbi, a policewoman.
She is a student of Aburi Girls Secondary School, one of the most prestigious senior high schools in Ghana. From there, she gained admission to the University of Ghana Legon to study for a Bachelor's degree in Law (LLB) . This year, she graduated from the program and has gained admission to the Ghana School of Law to further her studies, scheduled to graduate in 2023.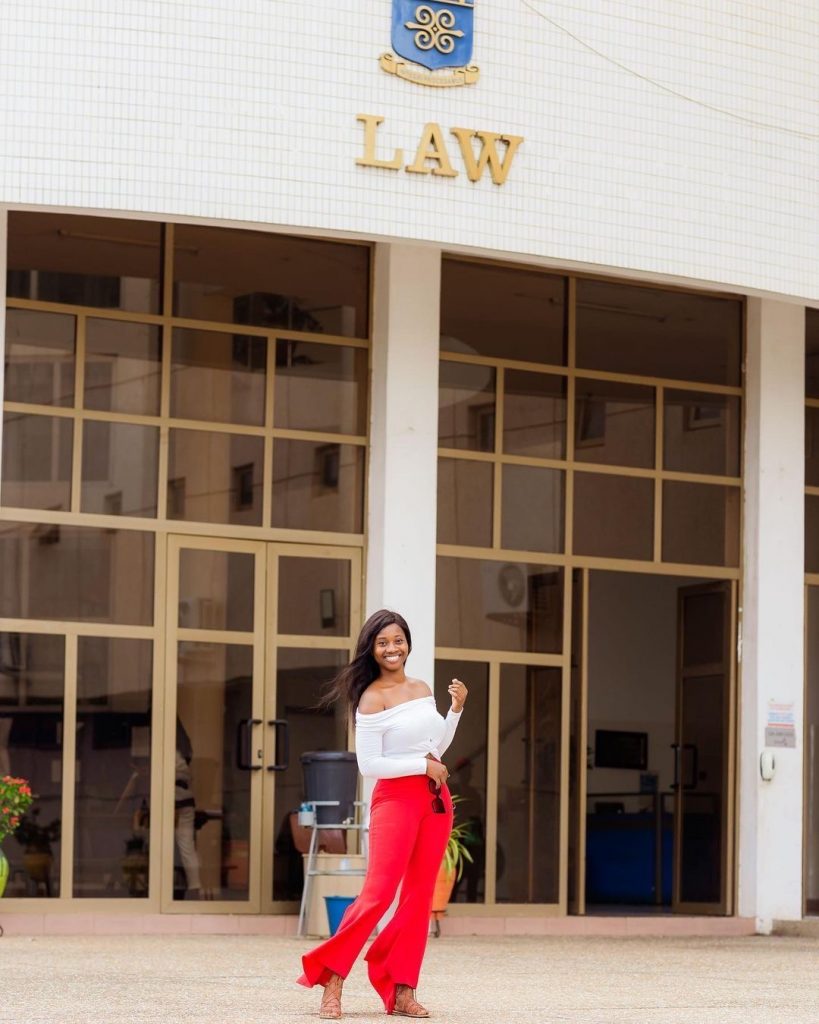 Sharing the news on her social media pages, Nana Yaw posted a few photos with the following caption:
"I developed  love for law from childhood. My Dad always referred to me as Lawyer Nana Yaa. When asked what I wanted to do back in basic school, I would say "I want to be a lawyer". Today I am very grateful that my Dad made me develop love for law. LLB Degree Bagged!
Gained admission to Ghana School of Law! What else can I ask for?! God, I cannot thank You enough!
Thank You!!
"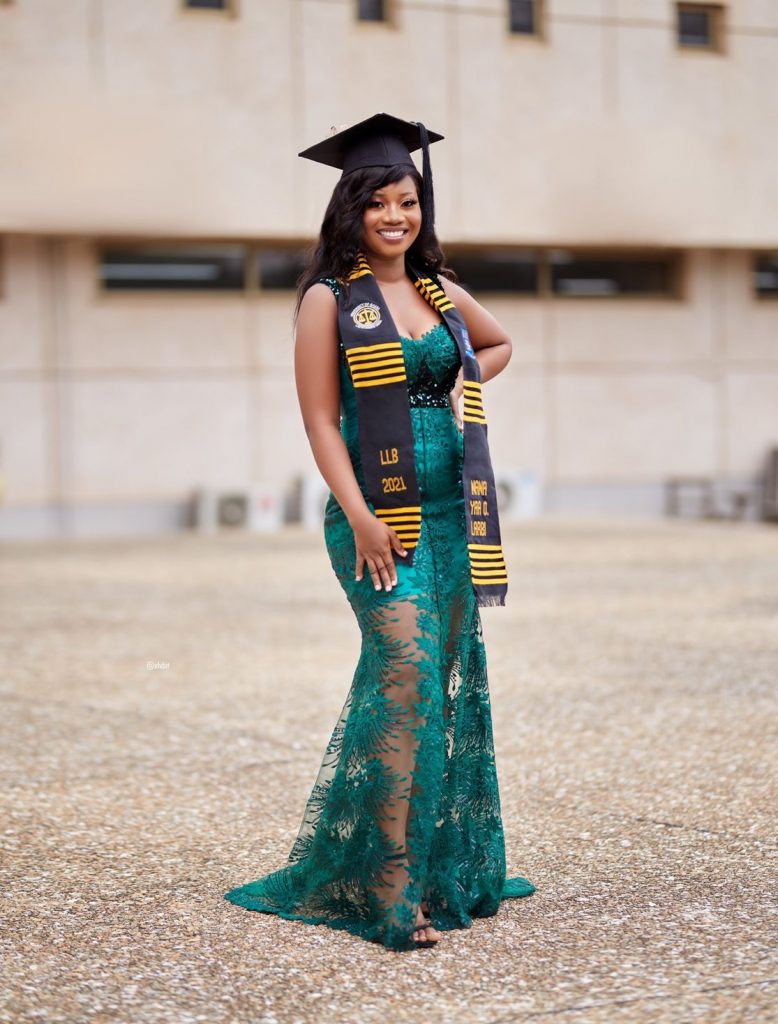 Away from her academics, Nana Yaa has hands on experience from her time as a legal intern with the Lands Commission. Her post has since revived over 20,000 reactions across social media platforms with friends and family wishing her all the best .