Ghanaian photographer Elroy Salam expresses powerful emotions through moody scenes and surreal imagery. His conceptual imagery evokes somber feelings and projects hints of loneliness.
Elroy discovered photography in 2015 and as a self-taught artist, gained all his knowledge through YouTube tutorials. Being an introvert, he uses photography as a means of escape and also a medium to convey his feelings and personify his thoughts and imagination.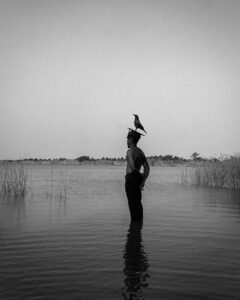 For Elroy, the power of photography lies in an image's ability to recall strong emotions, feelings and imagination. He believes in being able to transport audiences to another dimension—through time and space—to connect with their emotions and memories.
ONE OF THE GREATEST POWERS OF PHOTOGRAPHY IS THE ABILITY OF EXPRESSING ONE'S EMOTIONS THROUGH IT

— ELROY SALAM (@ELROYSALAM_) OCTOBER 14, 2022
"I feel that photographs like most art, evoke emotions and connect us on a deeper level. Sometimes the only way I am able to understand some of my thoughts and how I feel is after I create a visual representation of them", Elroy said.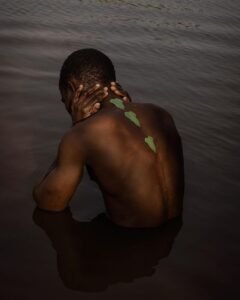 Source: Ghana/Starrfm.com.gh/103.5FM
Read Also:
.
SKB News Magazine appreciate you a lot for reading!  If you enjoyed this piece by Samuel Kwame Boadu, kindly hit the share button and help others to also see it. You can also like our Facebook page, so you know when we make new posts or Click to JOIN our Telegram Channel where we post JOBS + TIPS