Priority Insurance Company Limited has equipped some selected staff and managers skills in customer service delivery. The training forms part of efforts to explore the evolving role of customer service in the insurance industry. Speaking on the Customer Service training, Human Resource Manager at Priority Insurance Company, Mrs. Gifty Lah- Anyane highlighted the importance for businesses to adopt innovation to redefine the customer experience. "Today, employees and managers who are frontlines of our business have received training on how to use tools to improve customer experience. Customer experience has evolved particularly post the pandemic. Therefore, I urge these staff and managers to take advantage of today's training to ensure quality customer experience practices".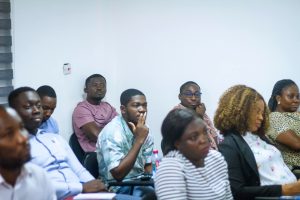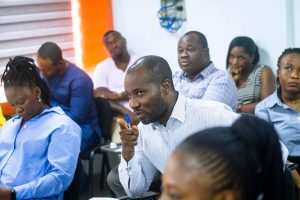 She added "We are an organization that prides itself on being customer-centric. Our customers are at the very heart of all that we do and we ensure that this mindset runs across all departments within the organization".
Mr. Salifu Abubakr, Head of Marketing and Development also explained that, "Customer service is now a boardroom issue which must be discussed at the highest level. Decisions must be made; structures must be put in place and everyone needs to be on board. You cannot take out customer service from the progress of your business. During the COVID-19 pandemic, businesses that weren't taking customer service serious suffered whilst those that understood it ensured customer satisfaction," he said.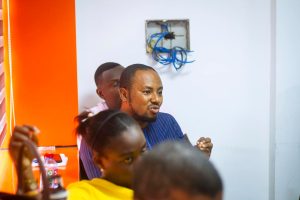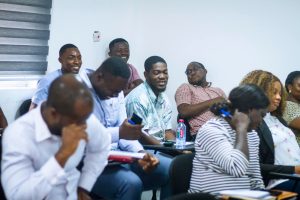 The Priority Insurance Company Limited training featured a leading industry expert and consult from TK Osabutey Consult who took participants through the models of delivering exceptional customer service. According to him, it's imperative for businesses to invest in customer service delivery to ensure customer satisfaction. In an interview, a participant said the training has thought her how to incorporate a two-way communication with her customers since the survival of every business depends on customers.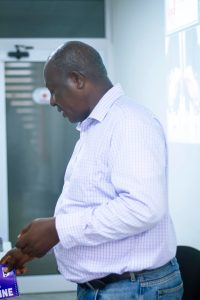 Mr. Matthew Kweku Atta Aidoo, Managing Director at Priority Insurance Company Limited was once heard saying, "Because consumers have grown accustomed to getting what they want when the desire strikes, many insurance firms must now struggle to satisfy mounting expectations and improve reputation simultaneously. As Priority Insurance, one of Ghana's leading insurance providers, we have began to, our management examined market trends, potential needs and competitor moves to determine the appropriate path toward future success. In response to the above research, Priority Insurance Company Limited chose to pursue an updated customer service experience that meets the changing needs of our consumers." He added that, "Our Company Executives recognized the opportunity for staff and managers to engage consumers directly in our various branches to serve as trusted personnel."
Read Also : Priority Insurance Company Intensifies Saturday Insurance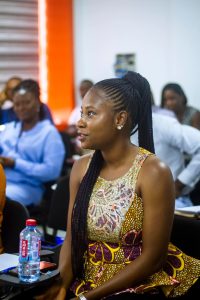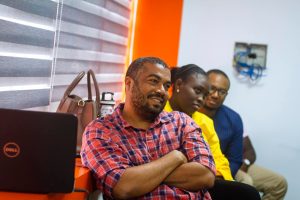 These few selected staff and managers met at ABii National Head office, Adabraka were they were trained to help navigate the complex industry with ease and simplicity. This training is to continue to prioritize our customers and always be on their side..
View this post on Instagram