Top 10 Best Luxury Hotels In Ghana.
Due to the support of wealthy investors both domestic and international, the hotel industry in Ghana has flourished over the years, and a number of newly designed, four & five-star hotels have emerged. In this article, we list the top 10 best luxury hotels in Ghana.
1. Kempinski Hotel Gold Coast City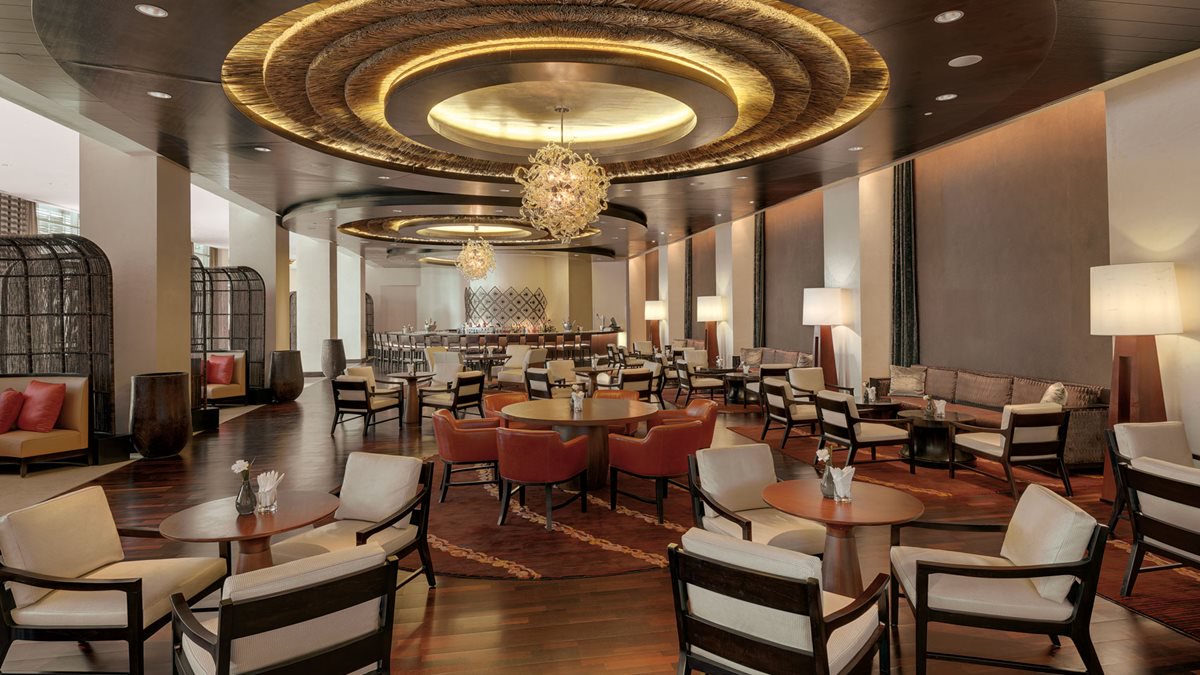 The Kempinski Hotel Gold Coast City Accra is the city's only five-star luxury hotel with the largest conference facilities. Located in the heart of the city, it is only a short distance from the Accra International Conference Centre and the National Theatre. Just seven minutes away is Ghana's largest art market, the Accra Art Centre.
The hotel rooms are the largest in Accra, and their decor was inspired by the hospitality of the Ghanaian people. Hotel amenities include 269 luxurious guestrooms, including 24 stylishly appointed suites, and a wide selection of cuisines that draw inspiration from both local and international delicacies.
Address: 
Ministries PMB, 66 Gamel Abdul Nasser Ave, Accra, Ghana

2. Movenpick Ambassador Hotel Accra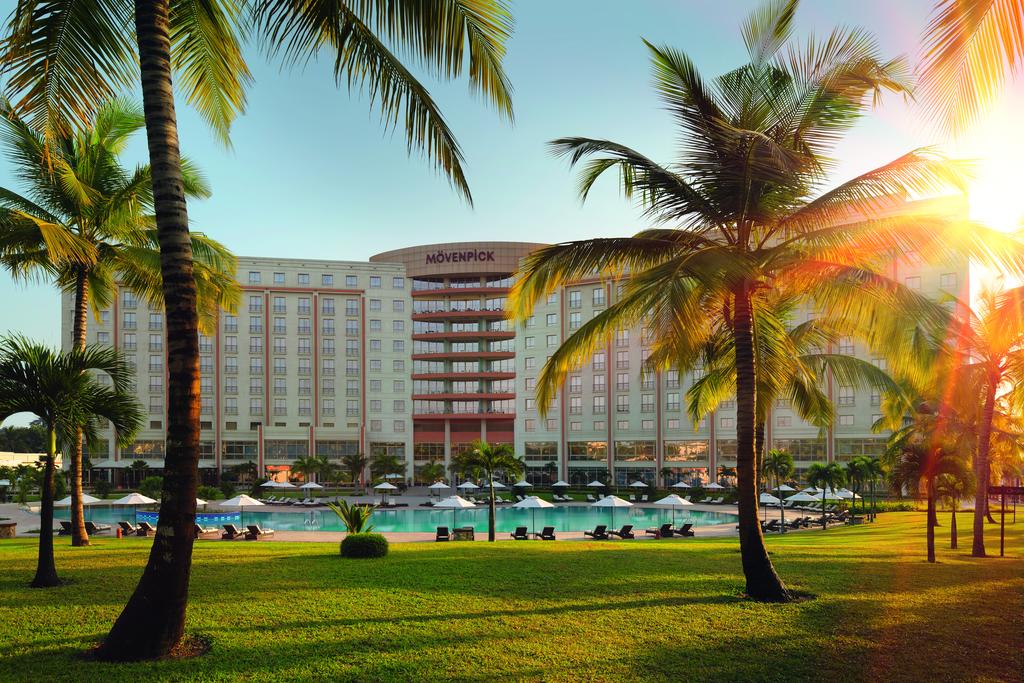 The Accra Movenpick is a five-star hotel. Its a modern 5-star hotel, located in the heart of the city's prime area, is just 7 kilometers from the airport and close to nearby attractions including the International Conference Center, Government Ministries, and the Accra Financial Centre. The contemporary hotel rooms and suites provide breathtaking garden or city views, as well as free Wi-Fi, coffee/tea makers, 46-inch flat-screen TVs, a laptop-sized safe, and ironing facilities.
.
3. The Royal Senchi Resort/Hotel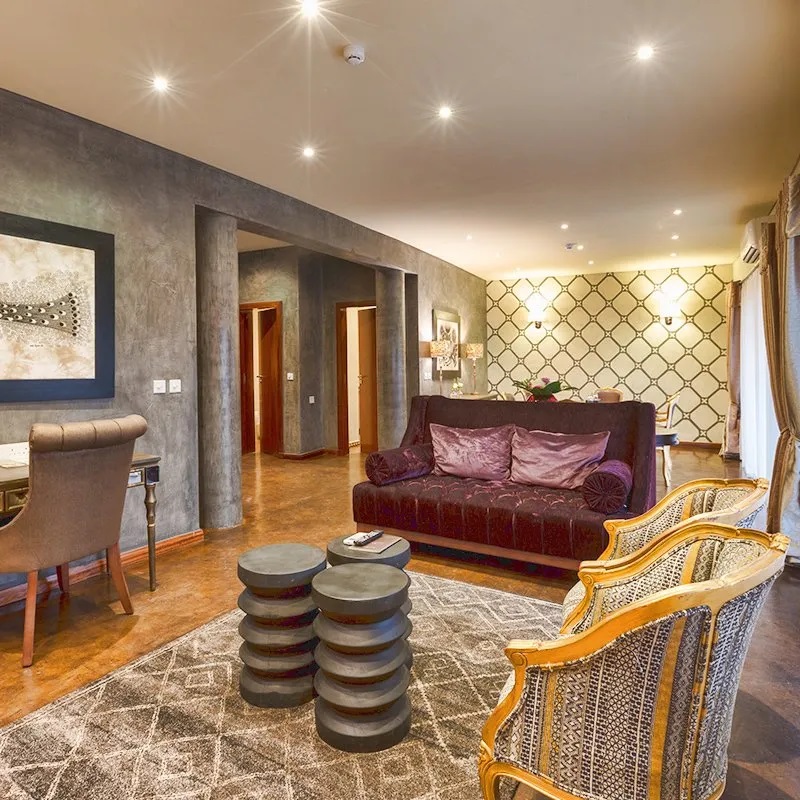 Ghana's very first four-star resort, The Royal Senchi, sets a new standard for luxury. It has a stunning view of the nearby Volta River and sits on 35 acres of green land. Guests can enjoy a one-of-a-kind combination of native wildlife, plants, historic buildings, and cutting-edge amenities.
The Royal Senchi has earned a reputation as West Africa's most desirable hotel for couples. The hotel is perfect for hosting corporate gatherings, conferences, and other events.
.
4. Peduase Valley Resort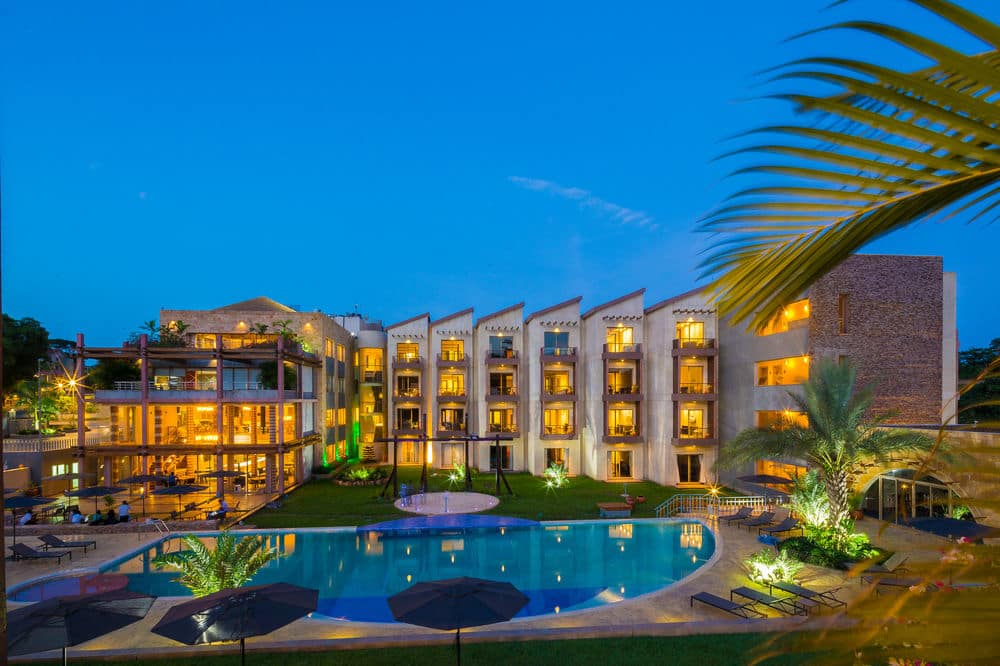 Peduase Valley Resort is a luxury hotel located 30 minutes away from the Kotoka International Airport. This hotel provides an ideal setting for rest and recreation as well as meetings and conferences of any kind.
Address: 
Ankama Close, Peduase
5. Labadi Beach Hotel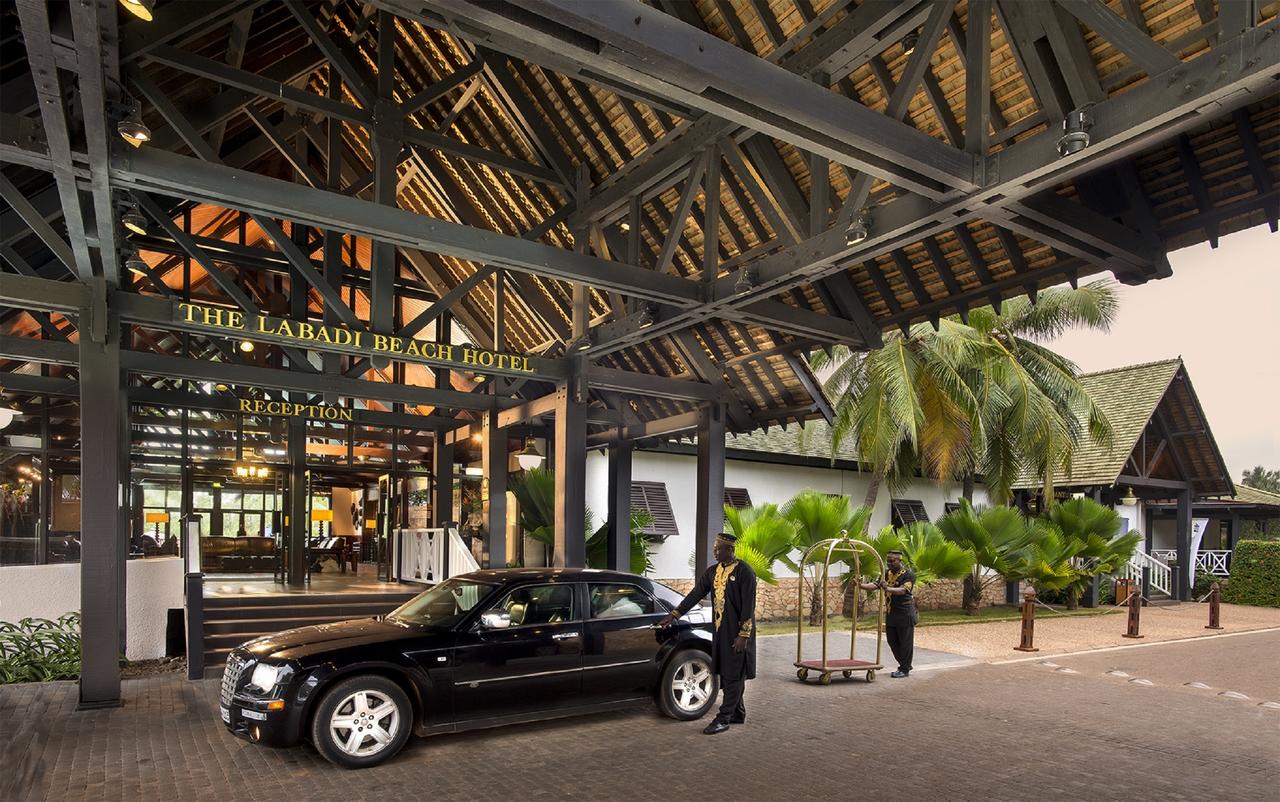 Located within a 10-minute drive from Kotoka International Airport and 15 minutes from the heart of the city, the Labadi Beach Hotel is Ghana's premier 5-star lodging option. Linked to Ghana's most popular Labadi Beach, this hotel features its own private beach where guests can enjoy colorful cocktails and meals with 24-hour security.
Address: 

N 1 La Bypass, Greater Accra Region, Labadi, 70200 Accra, Ghana

Tel: 

030 277 2501
6. Accra Marriott hotel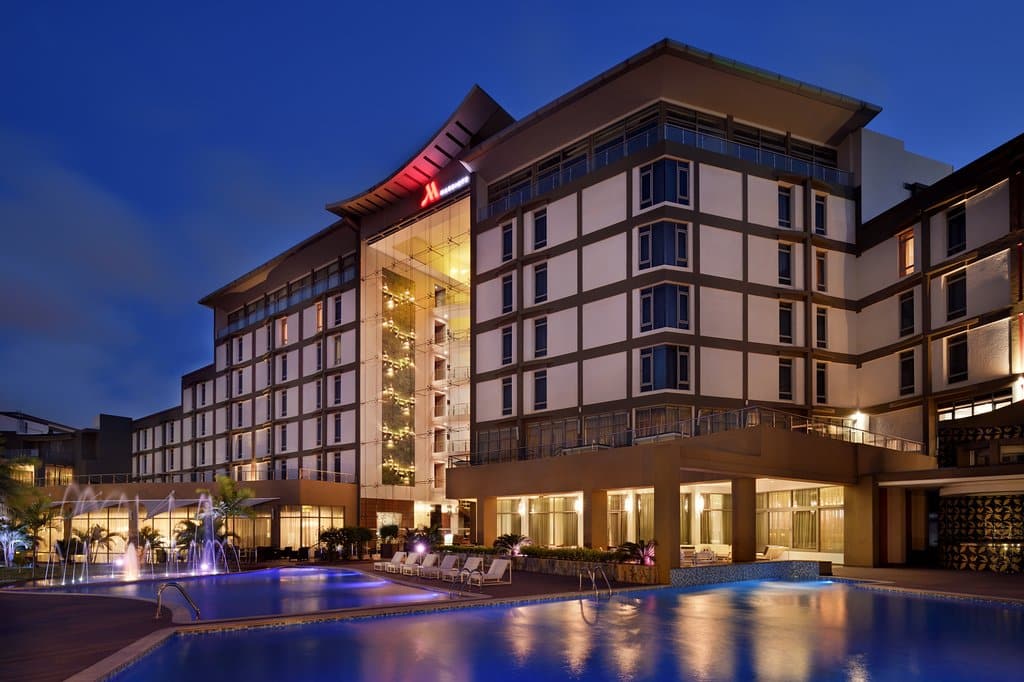 Located in the heart of Accra, the capital of Ghana, the Marriott Hotel is a 5-star hotel just 3 minutes from Kotoka International Airport (Kotoka International Airport).
The Accra Marriott Hotel is conveniently located in the city's busiest shopping and dining areas. This hotel has earned a 4.5-star rating on Tripadvisor.
.
7. Number One Oxford Street Hotel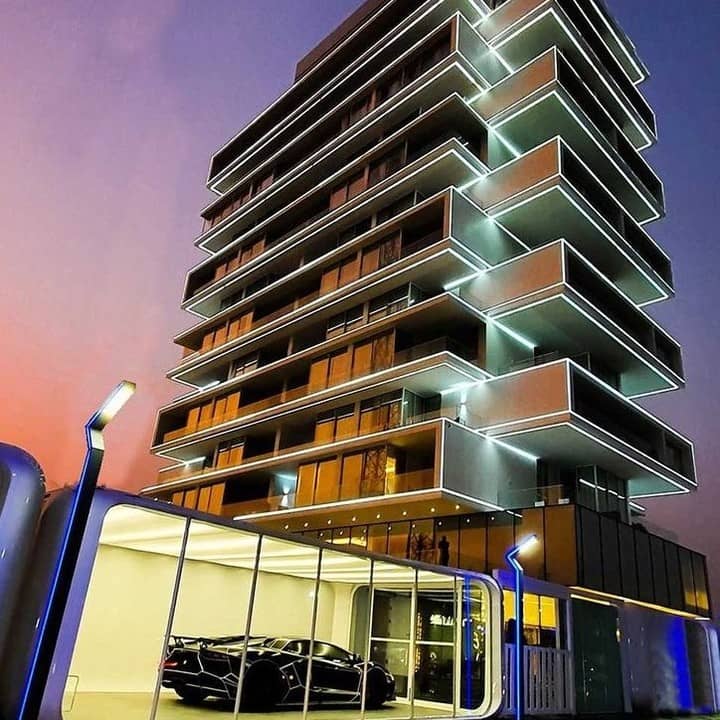 Just across the street from the Koala Shopping Centre, in the heart of Osu's commercial sector, lies the Number 1 Oxford Street Hotel and Suites. This luxurious hotel suites, has well equipped suites and facilities including a swimming pool, a restaurant, and a bar.
.
8. Kwarleyz Residence Accra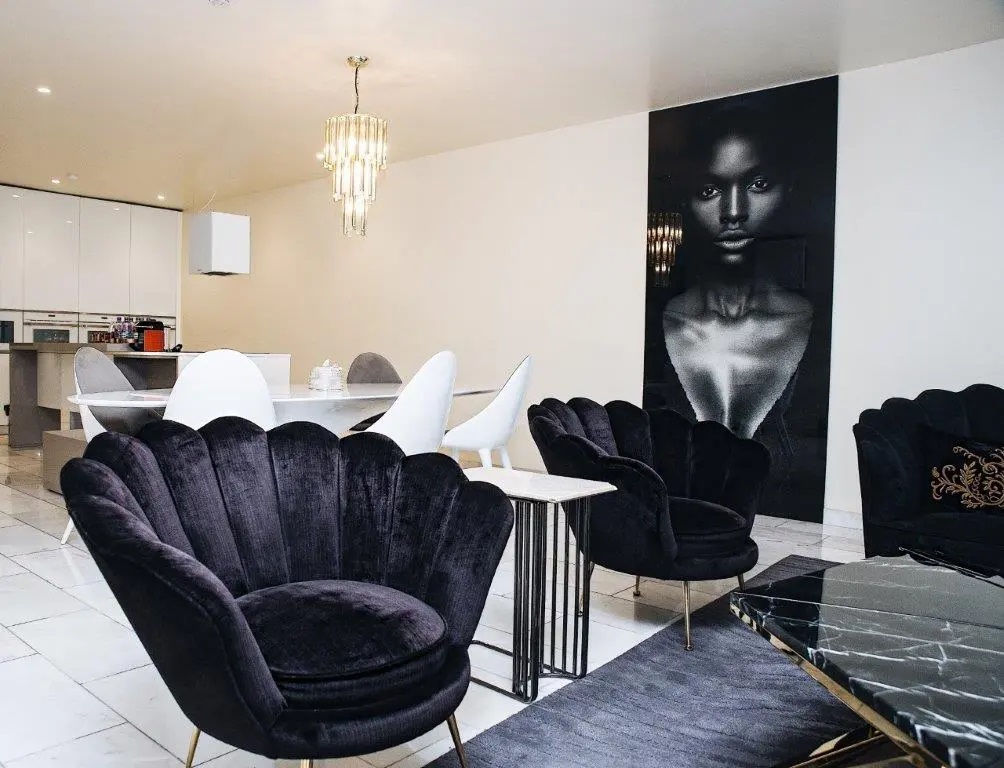 The Kwarleyz's Residence is the finest hotel in Ghana, This luxurious hotel offers guests a taste of a luxurious and innovative lifestyle together with the highest standards of privacy and security.
.
9.Alliance Hotel by Eagles (formerly Protea Hotel Takoradi)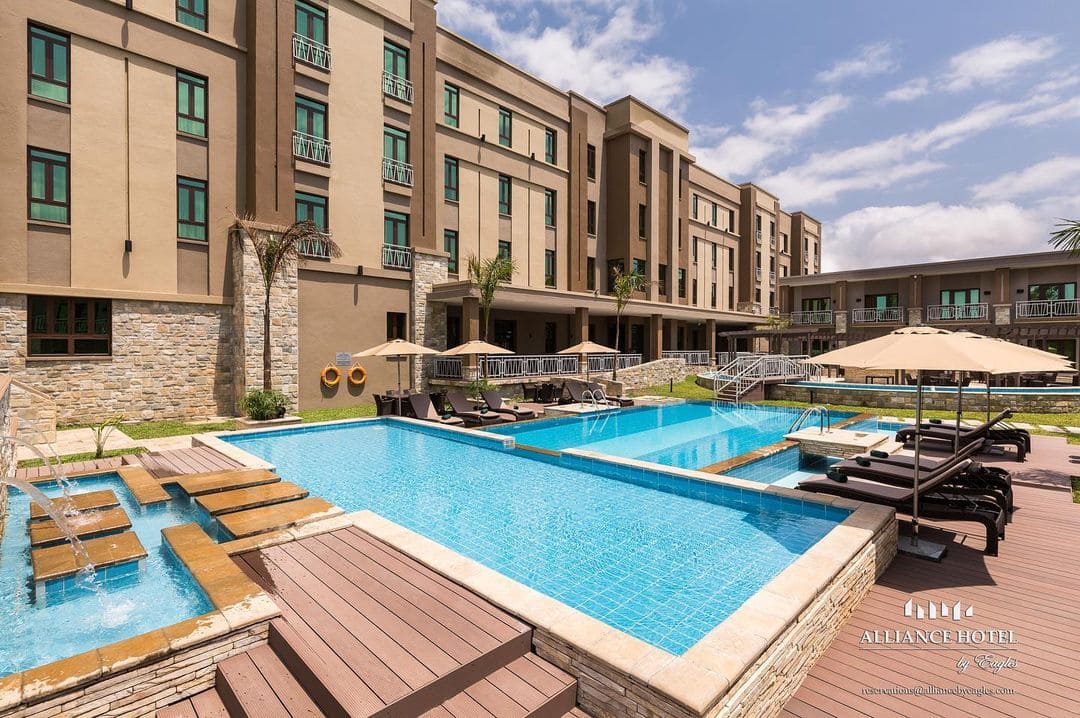 The Alliance Hotel by Eagles Takoradi is a 4-star property with 132 modern rooms. These include Garden Suites, Executive Suites, Deluxe Rooms, and Classic Rooms. The rooms are equipped with state-of-the-art amenities, including LED TVs, DSTV, air conditioning, a work desk, free coffee and tea, a minibar, and a bed that is unmatched in terms of its level of comfort. In addition, the hotel offers three soundproof meeting rooms with state-of-the-art media equipment, a business center, and conference facilities to fulfill your business and conferencing needs.
.
10. Tang Palace Hotel
From the perfectly arranged fresh orchids and crystal chandeliers to the impeccably dressed and friendly staff, the Tang Palace Hotel is renowned for its meticulous attention to detail. It is located in one of Accra's most sought-after neighborhoods.
The Tang Palace Hotel is a world-famous four-star hotel, and as such, it provides its guests with the kind of luxurious amenities and individualized service one would expect from a hotel of such caliber.
.
READ ALSO:
.