Best Resorts in Ghana – Vacation Rentals in Ghana
Considered the home of diverse animal life, lush forests, miles of sandy beaches, and rich African history, you'll certainly feel welcomed by the country's rich heritage, culture, pride, and hospitality.
If you intend to visit Ghana soon, we've made things a little easier, by rounding up the best resorts and vacation rentals for luxury accommodation in Ghana. Planning a trip to Ghana soon? Here are some of the best vacation rentals and resorts in Ghana you should consider booking:
15. The Luxury Beach Resort Ghana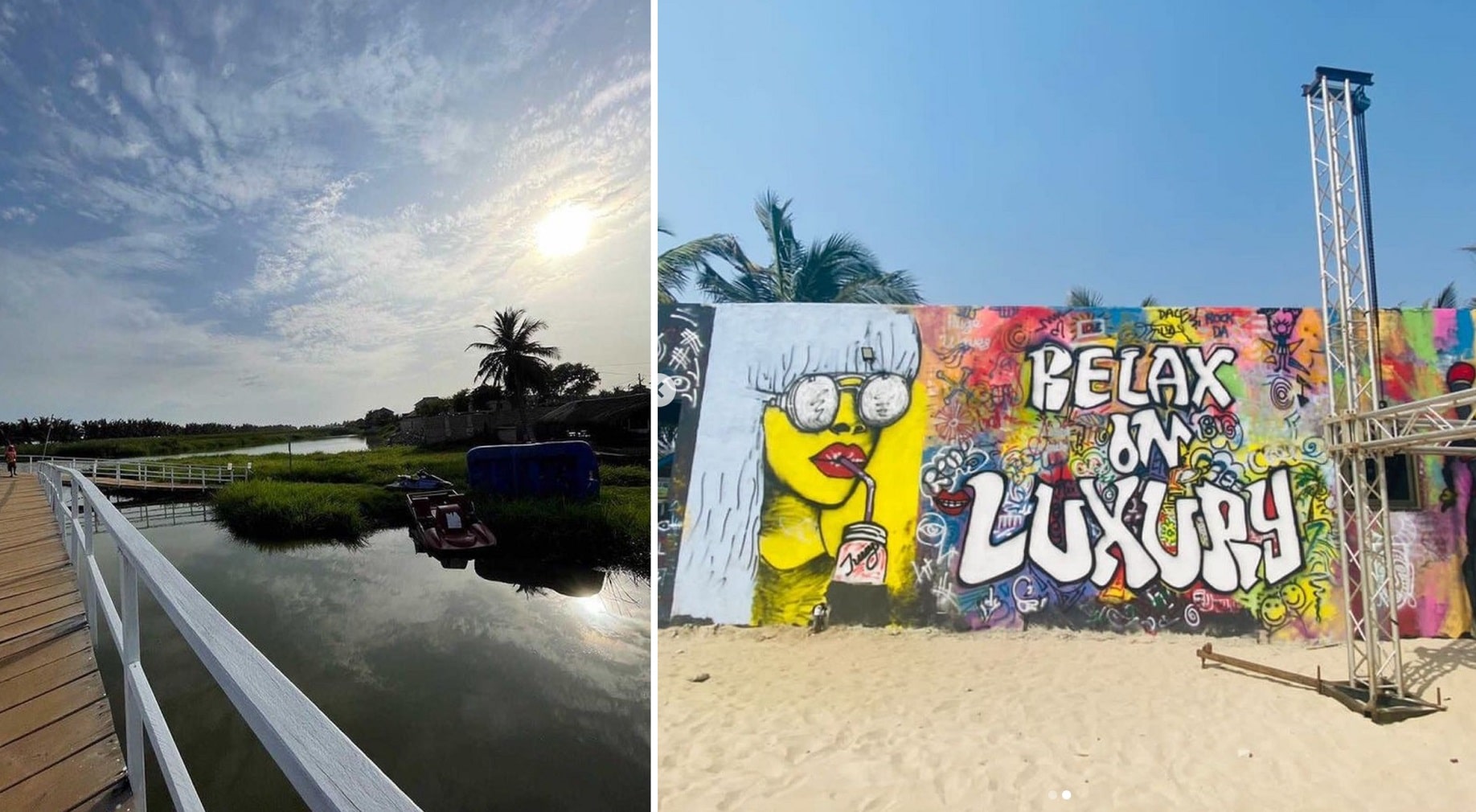 The Luxury Beach Resort Ghana is one the country's Premier Beach Resort located at Old Bortiano Krokrobite road. This resort has facilities such as bar & restaurants, spa, event center and shisha Lounge.
14. White Sands Beach Resort Ghana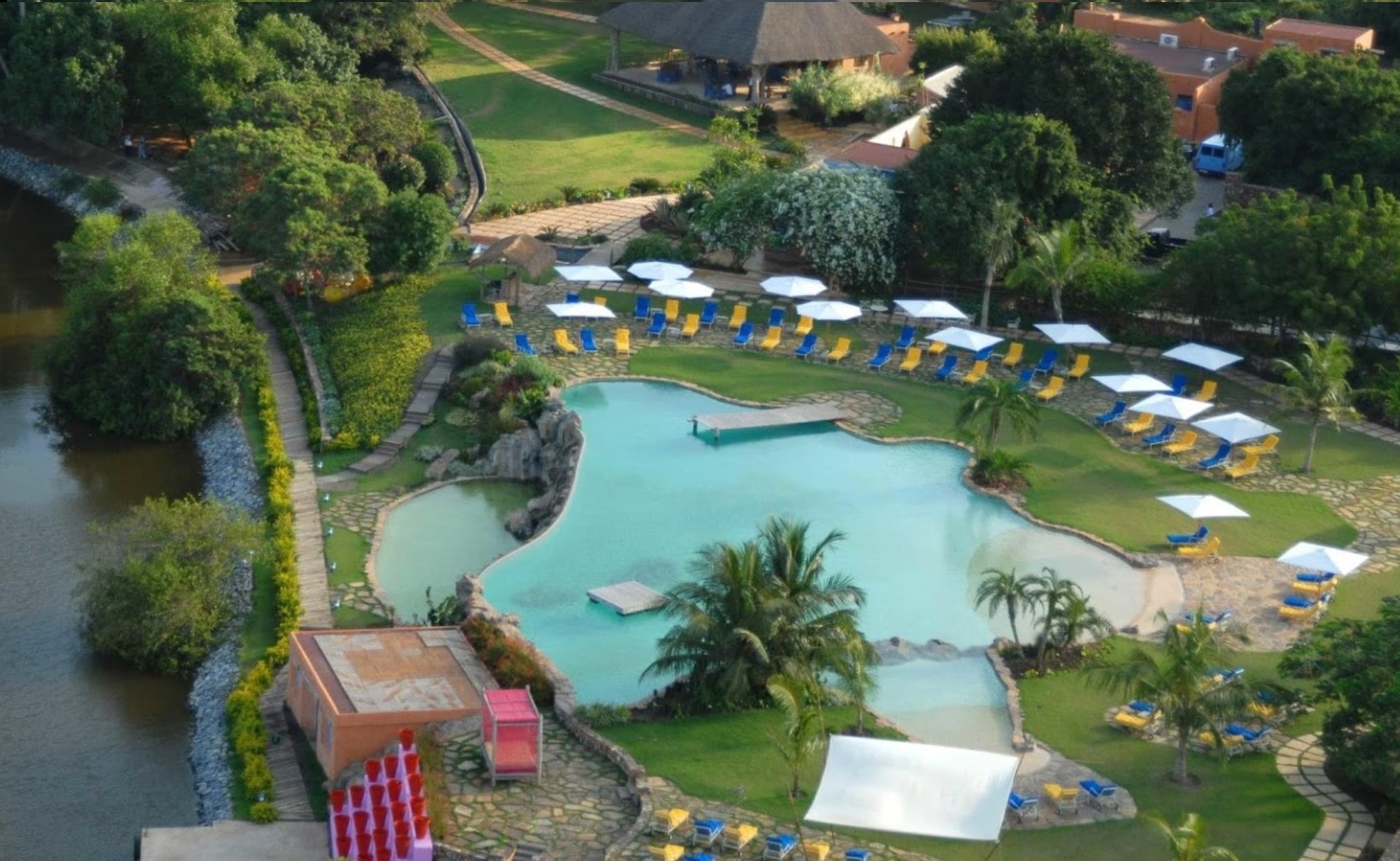 The White Sands Beach Resort and Spa on Ghana's West African coast combines luxury and exclusivity in a delightful, exotic, understated manner, while the resort with its private beach, clubhouse, restaurants & bars, tennis court, and helipad is situated amidst 60 hectares of tropical garden with exotic plants & trees brought in from 9 different countries. Read more
13. Bridgeview Resort Akosombo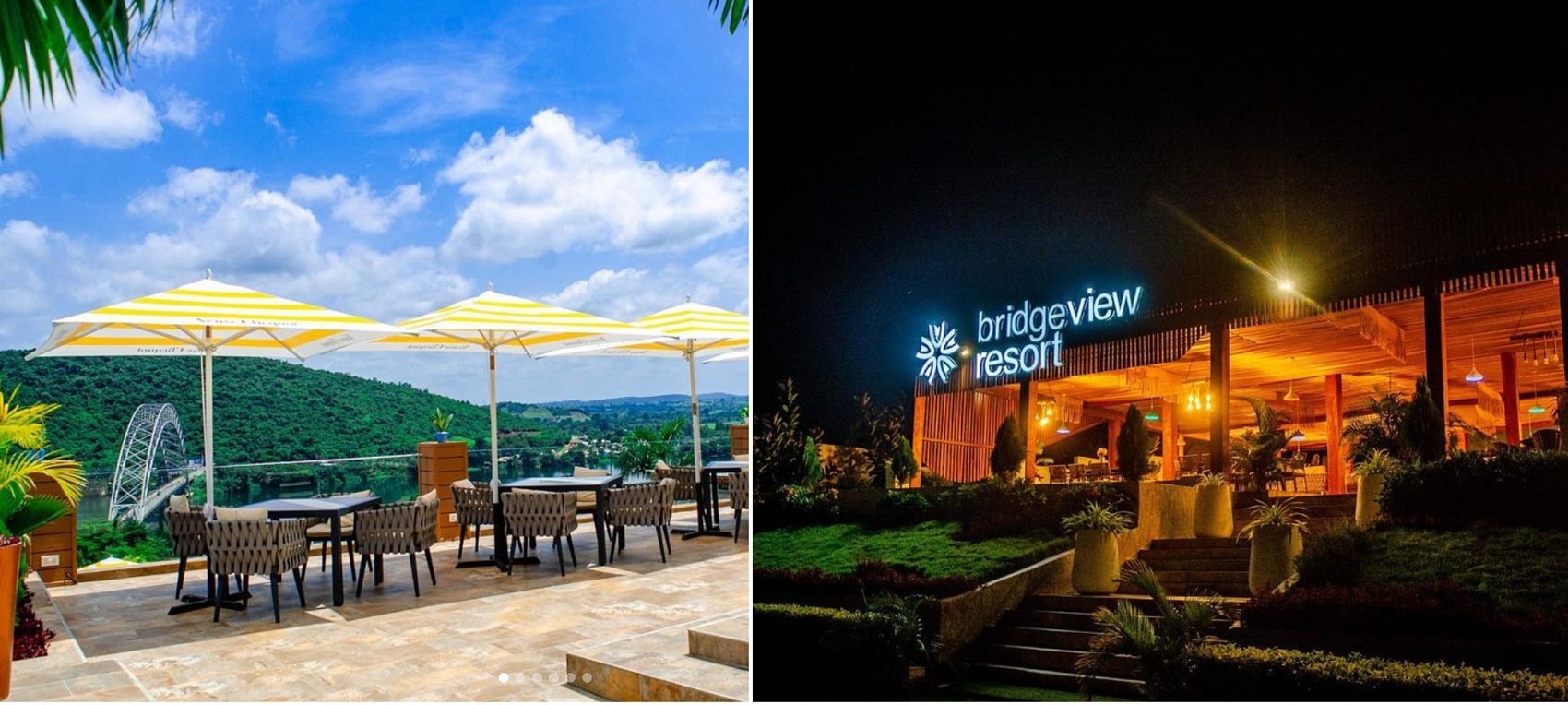 The Bridgeview resort in Ghana is situated in the Akosombo Mountains and is surrounded by Lake Volta, one of the largest man-made lakes in the world. The Bridgeview resort is an idyllic escape from the hustle and bustle of Ghana's cities, and it blends in well with the tranquility of nature.
12. Aborigines Beach Resort in Keta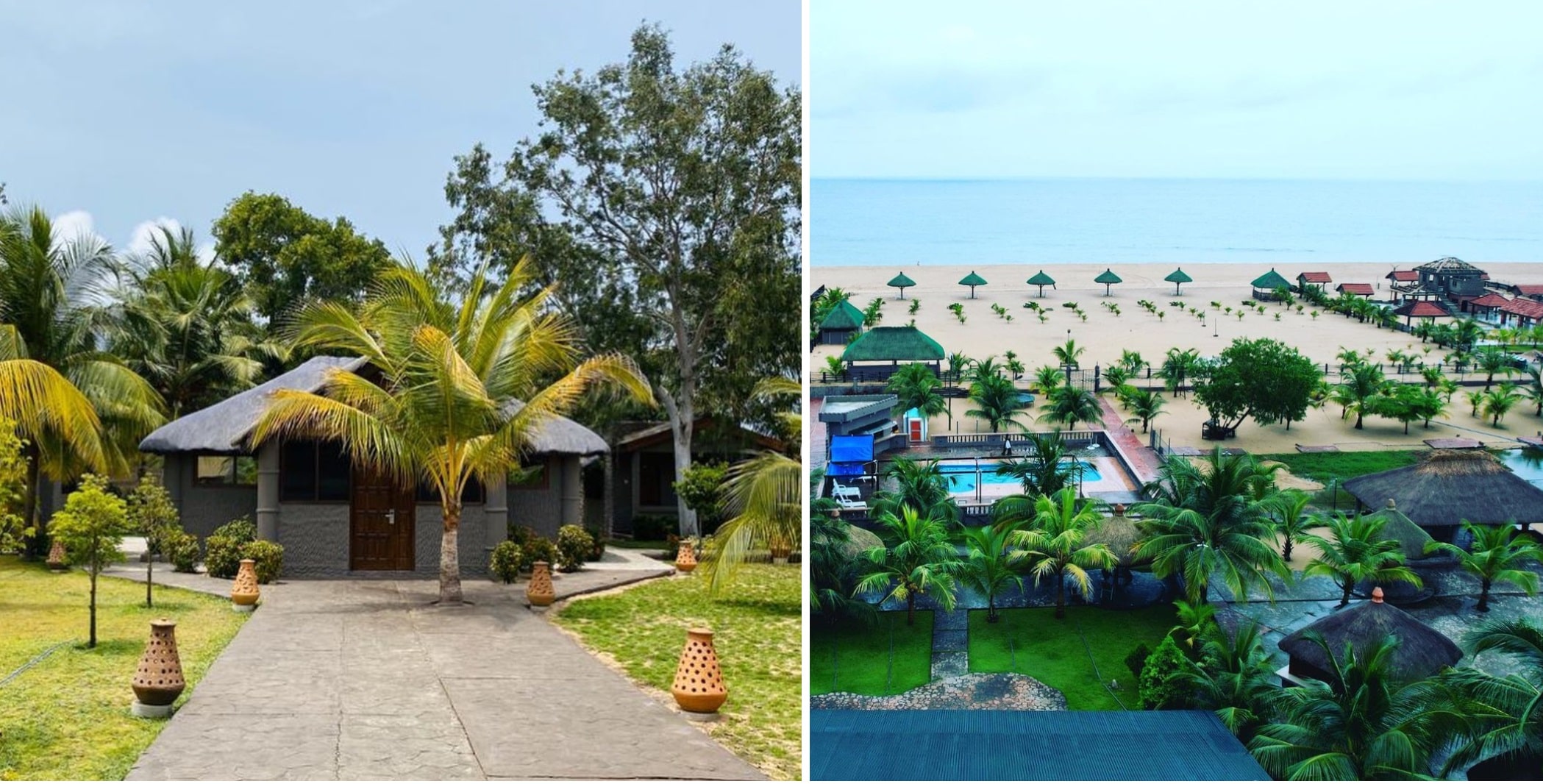 Aborigines Beach Resort is a serene haven in the midst of Keta.
Its opulent accommodations are combined with beautiful African architecture. The beach is well-kept, there is a pool, and the gardens are exquisitely designed. There is also a restaurant and bar, serving both traditional and foreign cuisine.
11. La palm Royal beach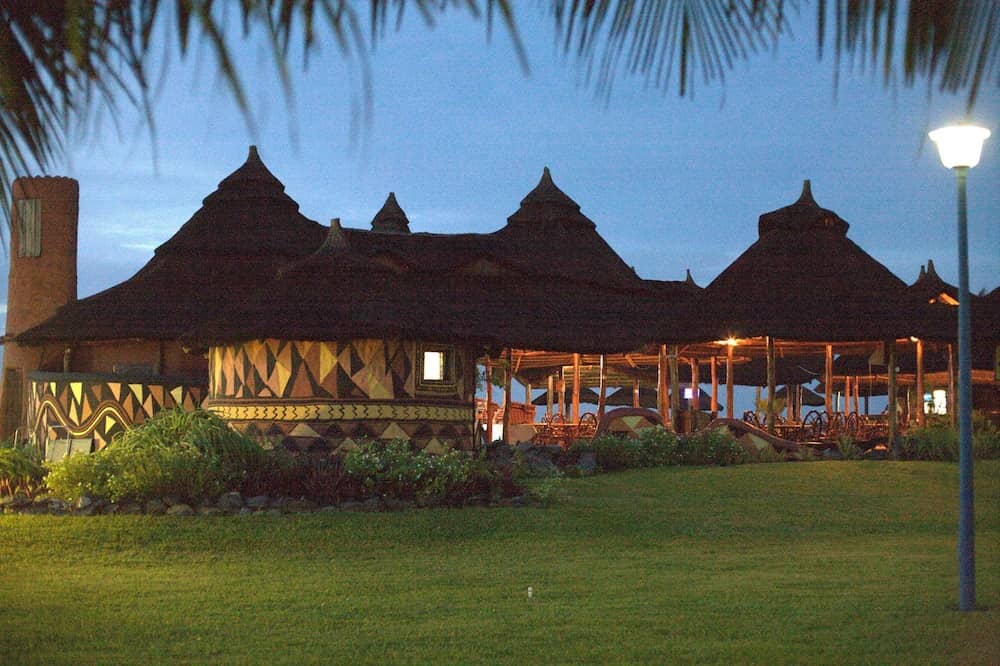 La Palm Royal Beach is Ghana's premier city-center beach resort. Since its commencement, the resort has become Accra's principal location for businessmen, government delegations, and tourists on holidays. La Palm is located on 30 acres of lush lawns and landscaped gardens with eight bars and restaurants, a swimming pool, a casino, and a health club.
10. Lemon Beach Resort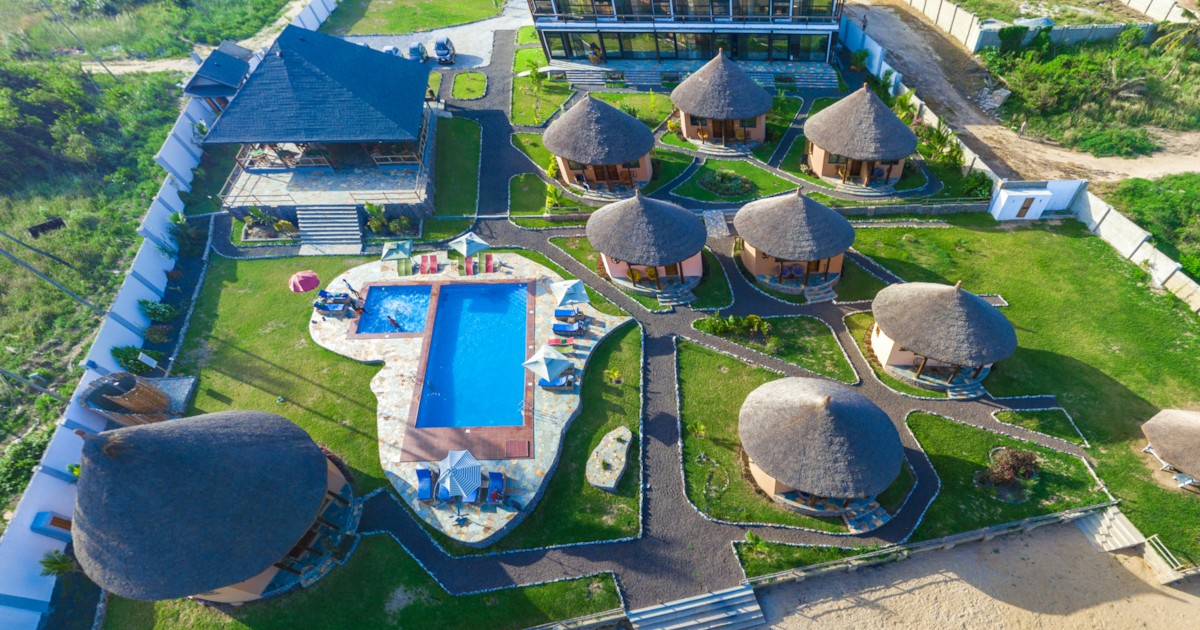 Lemon Beach Resort, located at Elmina, Cape Coast, is a beautiful African-designed vacation destination for anyone looking to have a fully unforgettable experience. A brand new beachfront resort in Ghana with the capacity of 24 rooms, a swimming pool, and a restaurant.
9. Ankobra beach resort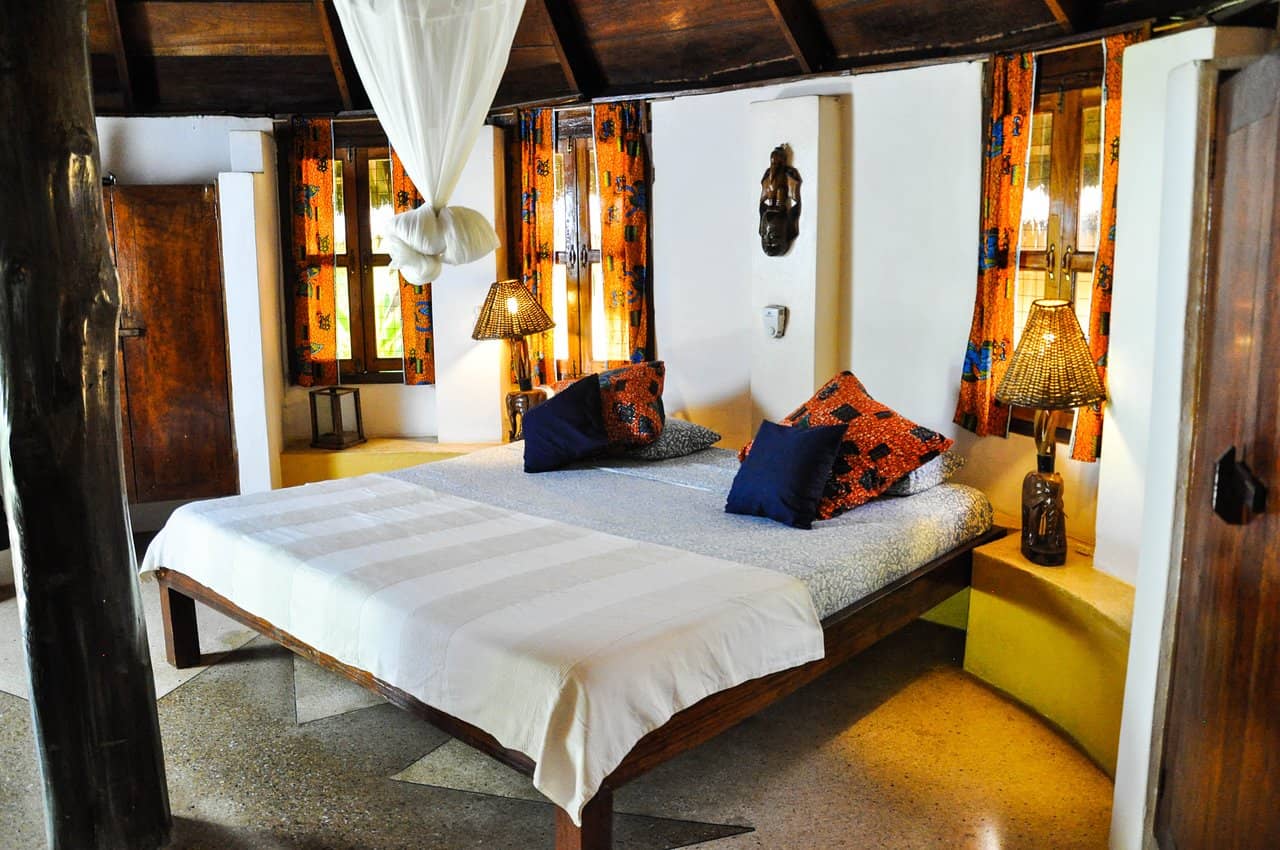 Ankobra Beach Resort is located in Axim, in the western region of Ghana. The beach resort offers a private beach area with rooms overlooking the sea.
8. Sogakope Beach Resort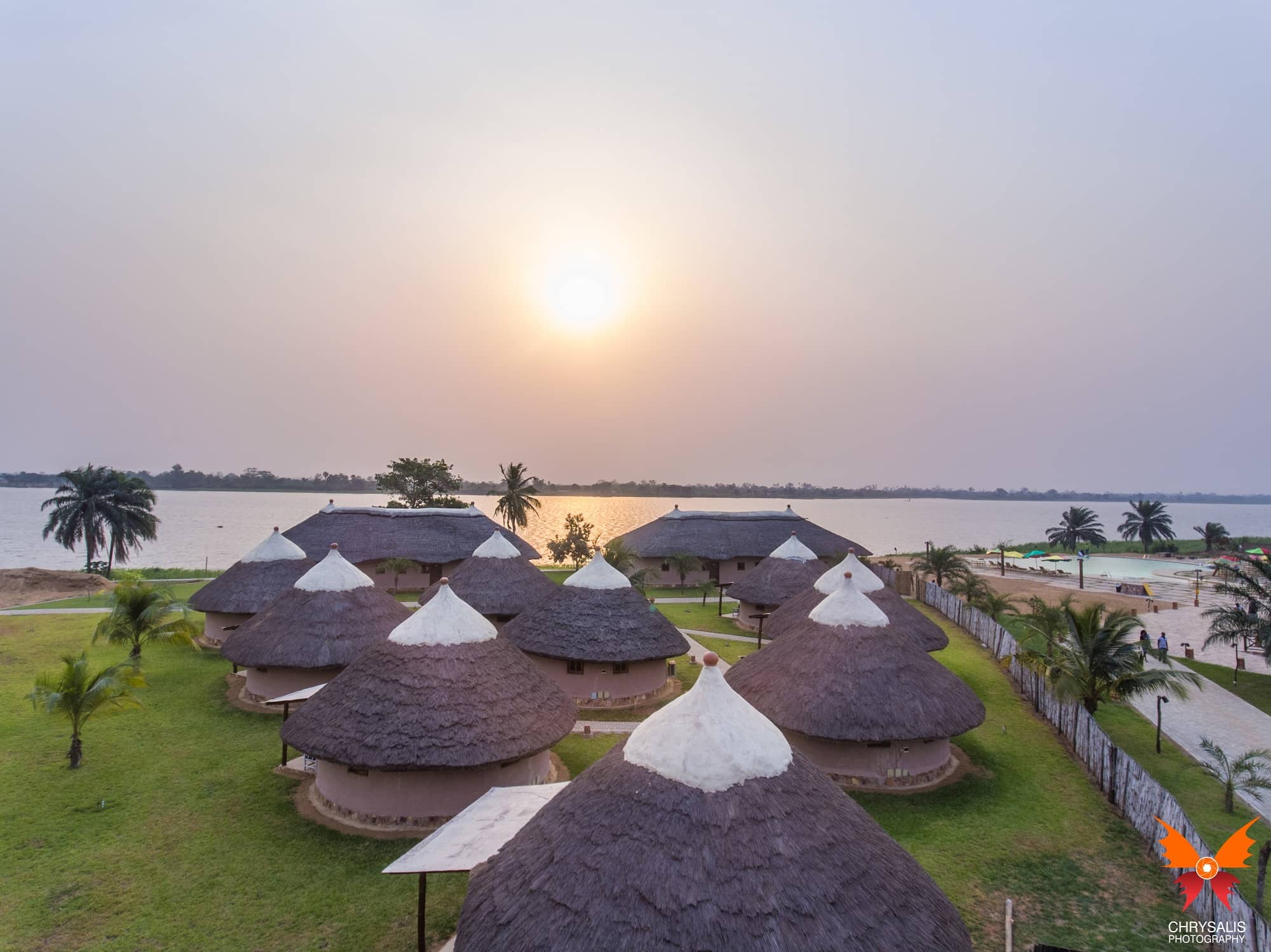 Sogakope Beach Resort is situated in Sogakope, 7 km from Keta Lagoon Protected Area in the Volta region of Ghana. This elegant beach resort takes pride in Sogakope. It is situated in the rich and tranquil gardens along the famous Volta River.
7. Treasure island Ghana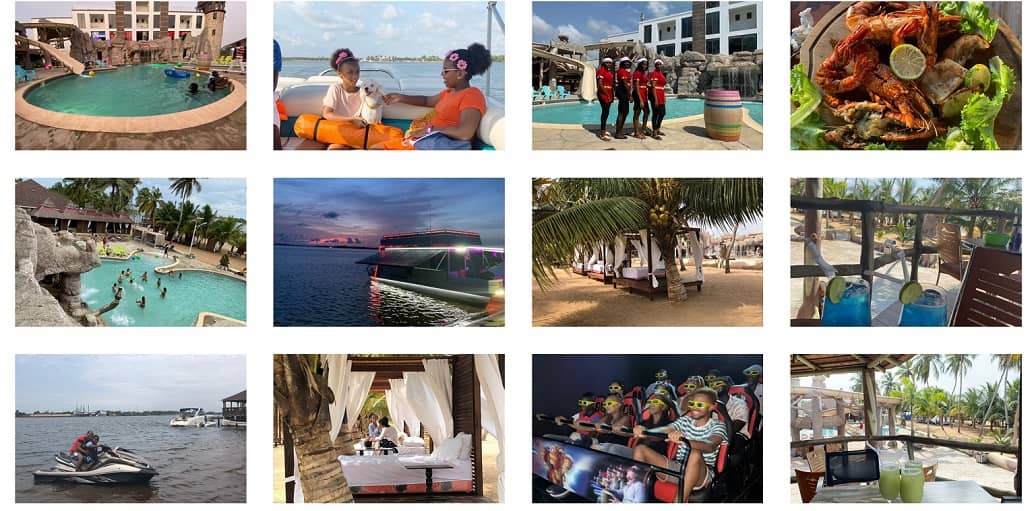 Treasure Island Hotels & Resort in Ada Foah, Ghana is located in the heart of one of the most breathtaking places in Ghana. This island is a great go-to destination for tourists and locals looking for a beautiful tropical gateway. Read more.
6. Peduase valley resort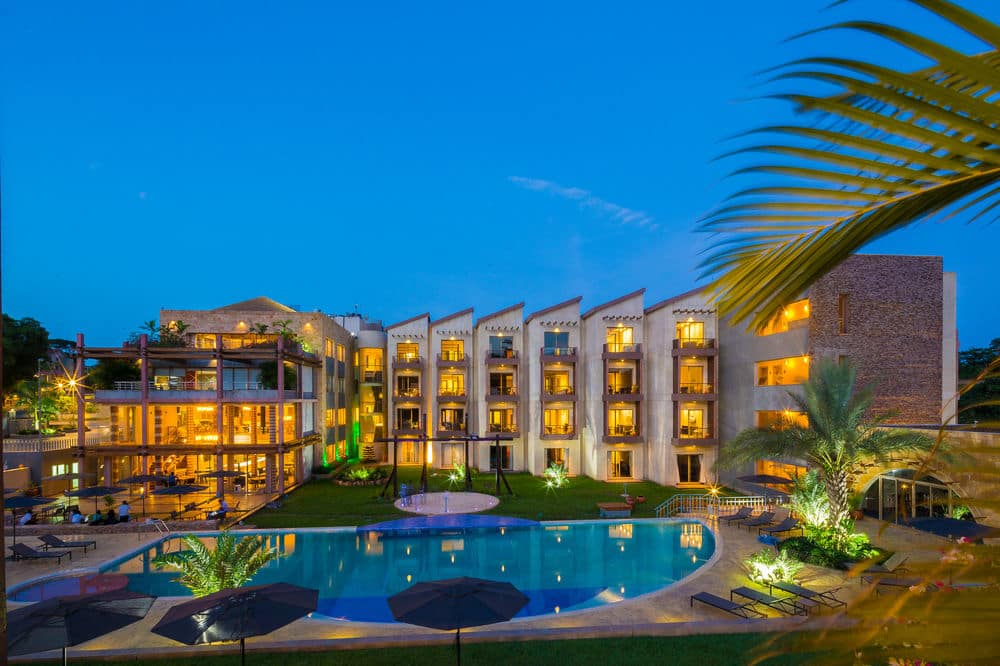 The Peduase Valley Resort is located in Aburi (in the eastern region of Ghana) and is 30-minutes away from the Kotoka International Airport. This resort is tucked away in the Valley and surrounded by the sights and sounds of nature.
5. Safari valley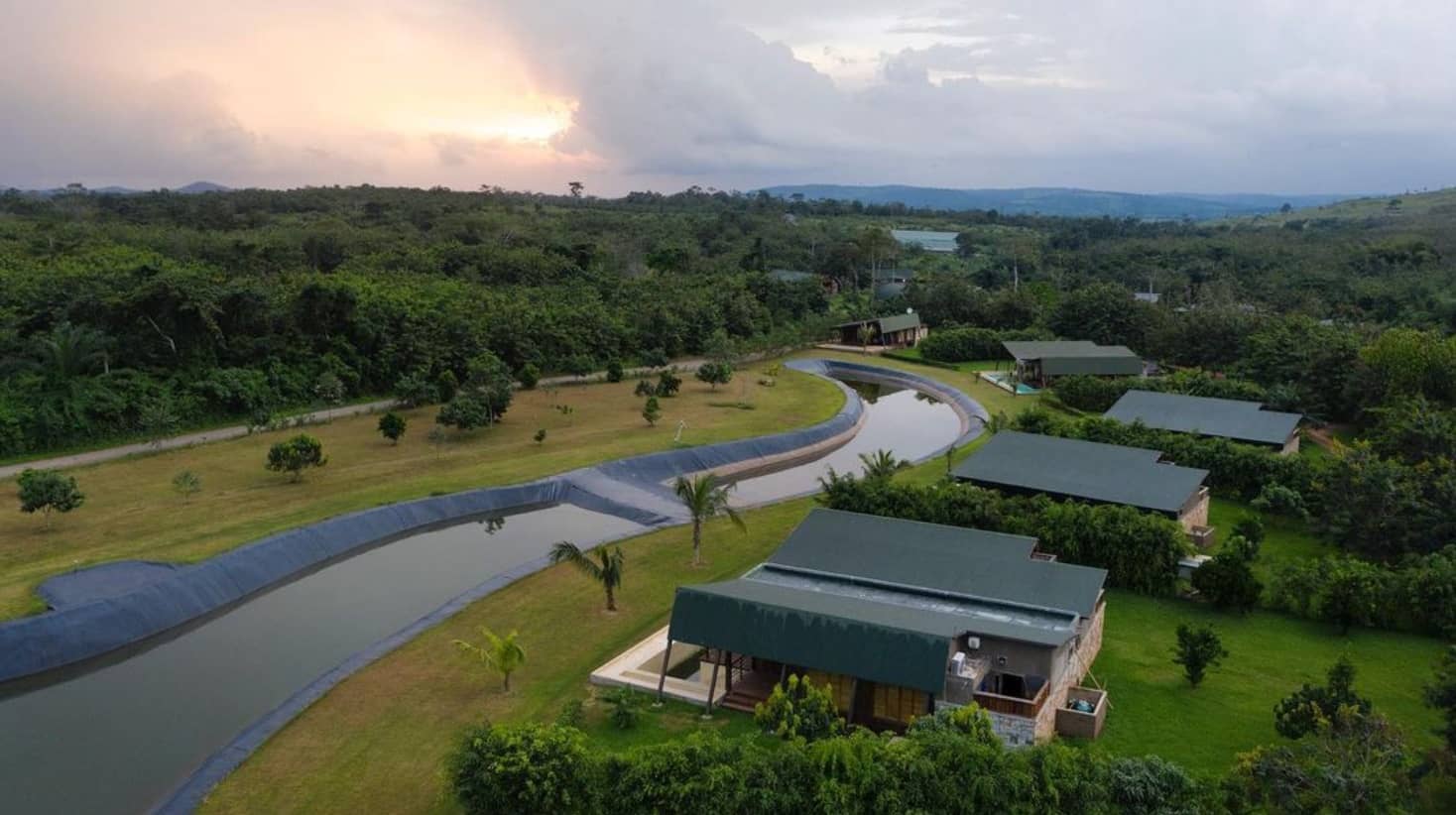 Safari Valley is the first luxury eco-park resort sited in the Okere District in the Eastern Region of Ghana, with accommodation and recreation facilities that provide world-class services to its guests. The Safari Valley resort is located near the Aburi Botanical Gardens.
4. Lou Moon Resort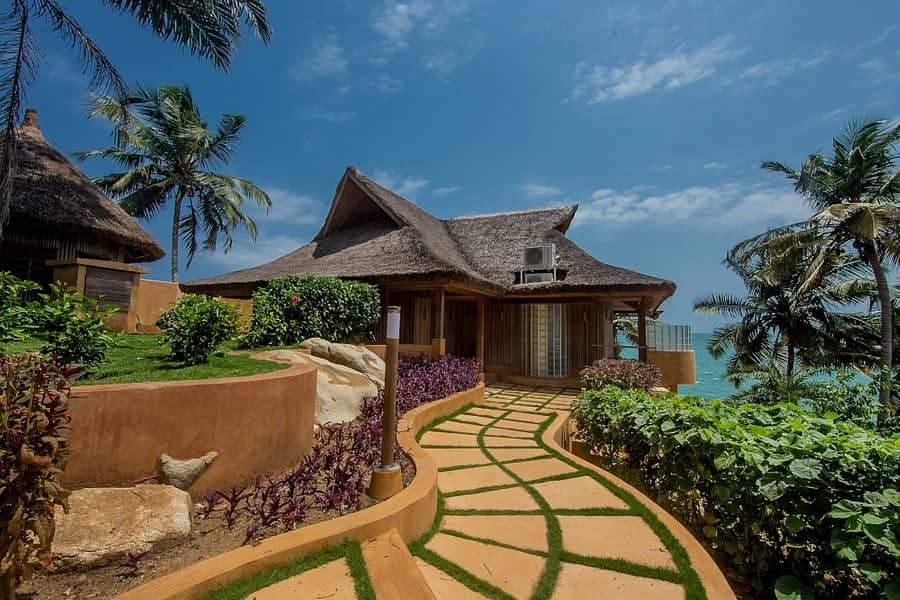 Lou Moon Resort is located in Axim, in the western region of Ghana. This resort is known for its incredibly breath-taking scenery and exceptional hospitality. The price for a room at Lou Moon Resort starts from GHS 1,750.
3. Aqua safari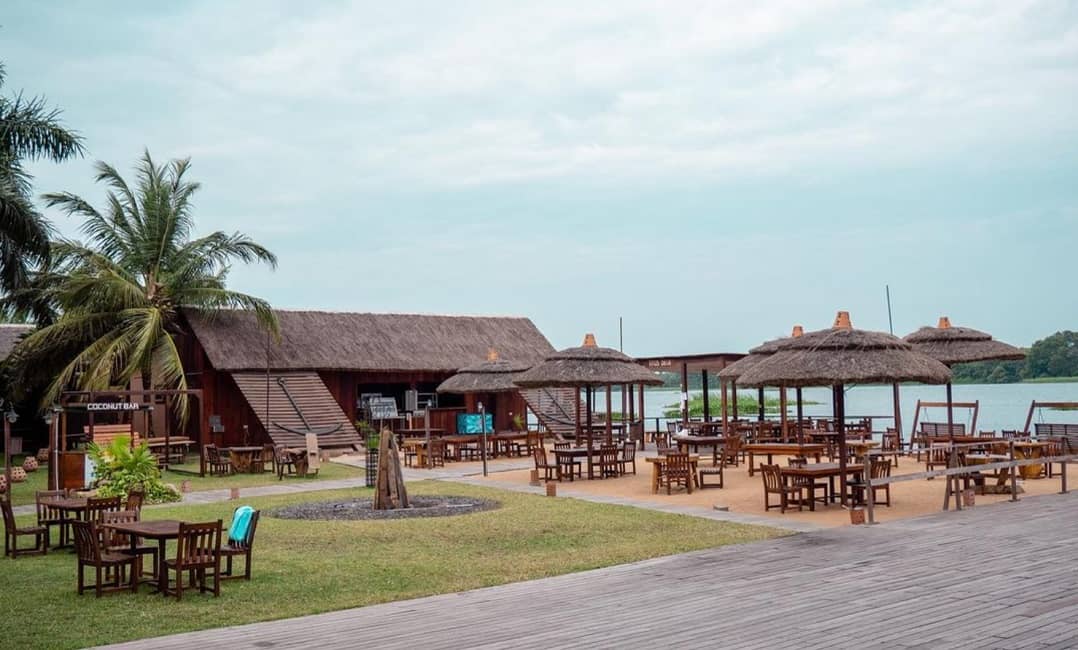 Aqua Safari Resort is located in Big Ada, Volta, Ghana. This resort is great for family and friends as well as corporate organizations. The Aqua Safari Resort has conference facilities, a massage spa, a saloon, a banquet room, an outdoor pool, free parking, laundry service, free high-speed internet (WiFi), a bar/lounge, a restaurant, a breakfast buffet, a children's playground, private beach access, suites, and a business center. The price for a room at Aqua Safari Resort starts at GHS 500.
2. Peninsula Resort & Golf Club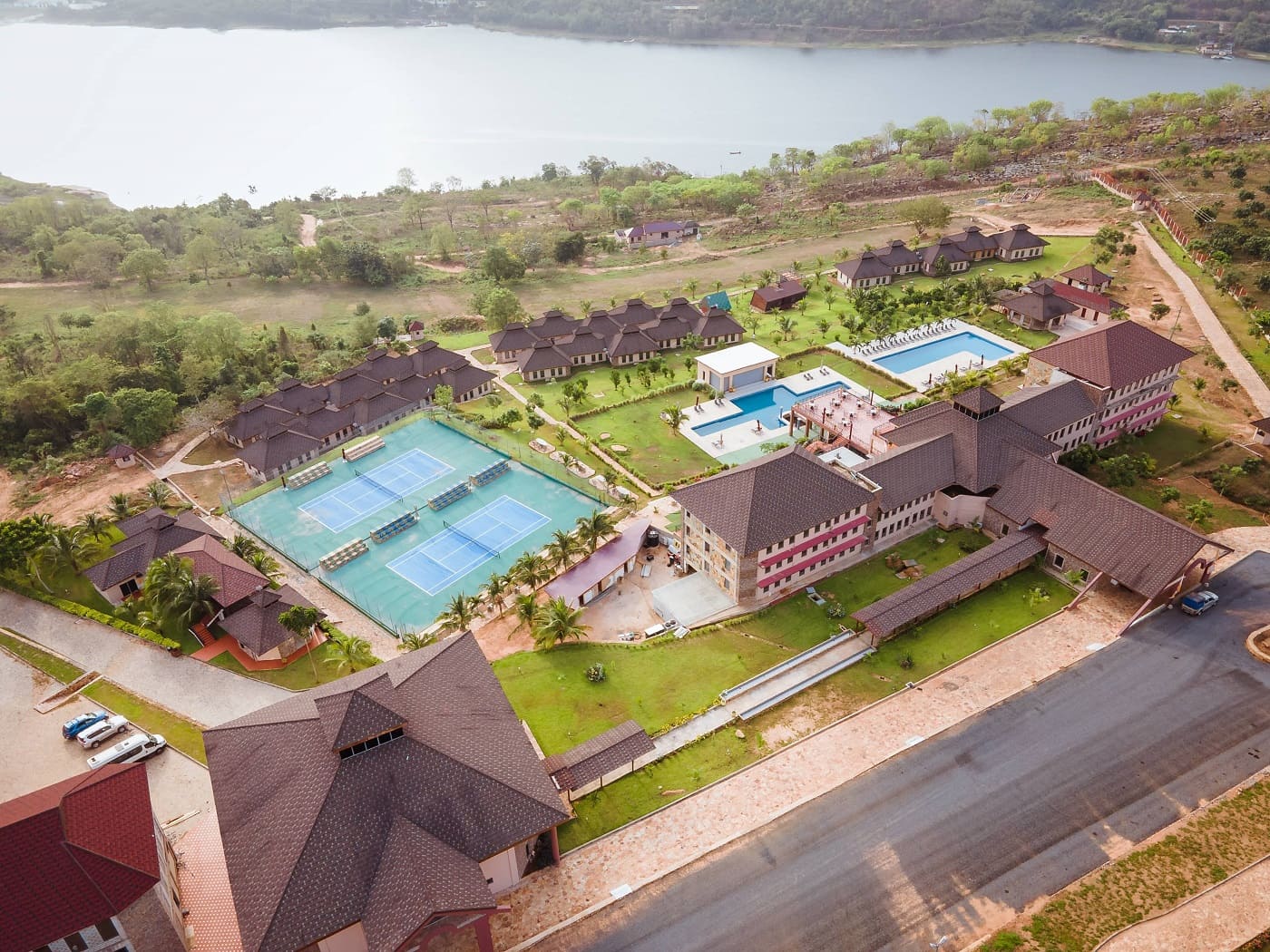 Peninsula Resort and Golf Club, located at Akosombo, provides a relaxing countryside retreat that invites you to escape from city life. Amenities at the resort include a pool, a restaurant and bar, a golf course, a tennis court, boat riding, and hiking facilities.
1. The Royal Senchi Resort Hotel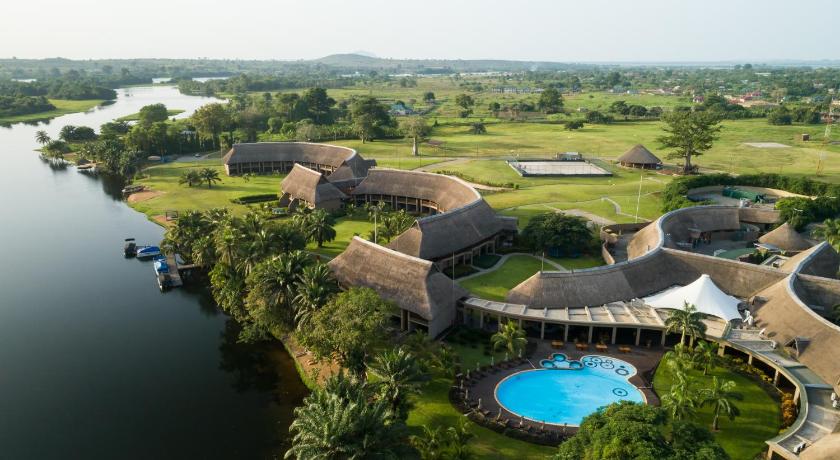 The Royal Senchi Resort Hotel in Akosombo has 84 rooms that combine tradition and luxury with breathtaking views of the Volta River.Established in 2012, the concept of the hotel is to offer a destination that fuses into the relaxed nature of the environment while providing hospitality standards that befit a four-star establishment. Its colors, the architectural curves, as well as the shapes of the buildings, lend to the "nature look" and feel of the entire property.
The resort features an outdoor pool, a bar, a restaurant, suites, a spa, meeting rooms, a tennis court, and free high-speed internet, among other things. Room prices at the royal Senchi resorts start at $250.
.
READ ALSO:
.
SKB Journal appreciate you a lot for reading!  If you enjoyed this piece by Samuel Kwame Boadu, kindly hit the share button and help others to also see it. You can also like our Facebook page, so you know when we make new posts or Click to JOIN our Telegram Channel where we post JOBS + TIPS