Hidden Haven Cabins Akosombo
The Hidden Haven Cabins are luxury riverside and self-catered cabins at Akosombo, located on the outskirts of Accra. This place offers an immersive experience in sweeping green spaces and tranquil surroundings. Nestled amidst lush vegetation, Hidden Haven Cabins provide a serene escape from the hustle and bustle of city life.
The cabins boast modern amenities and stylish decor, ensuring a comfortable stay for guests. Each cabin is thoughtfully designed to blend seamlessly with nature, featuring large windows that offer breathtaking views of the river and surrounding landscapes. Whether you're seeking a romantic getaway or a peaceful retreat, Hidden Havens Cabins provide the perfect setting for relaxation and rejuvenation.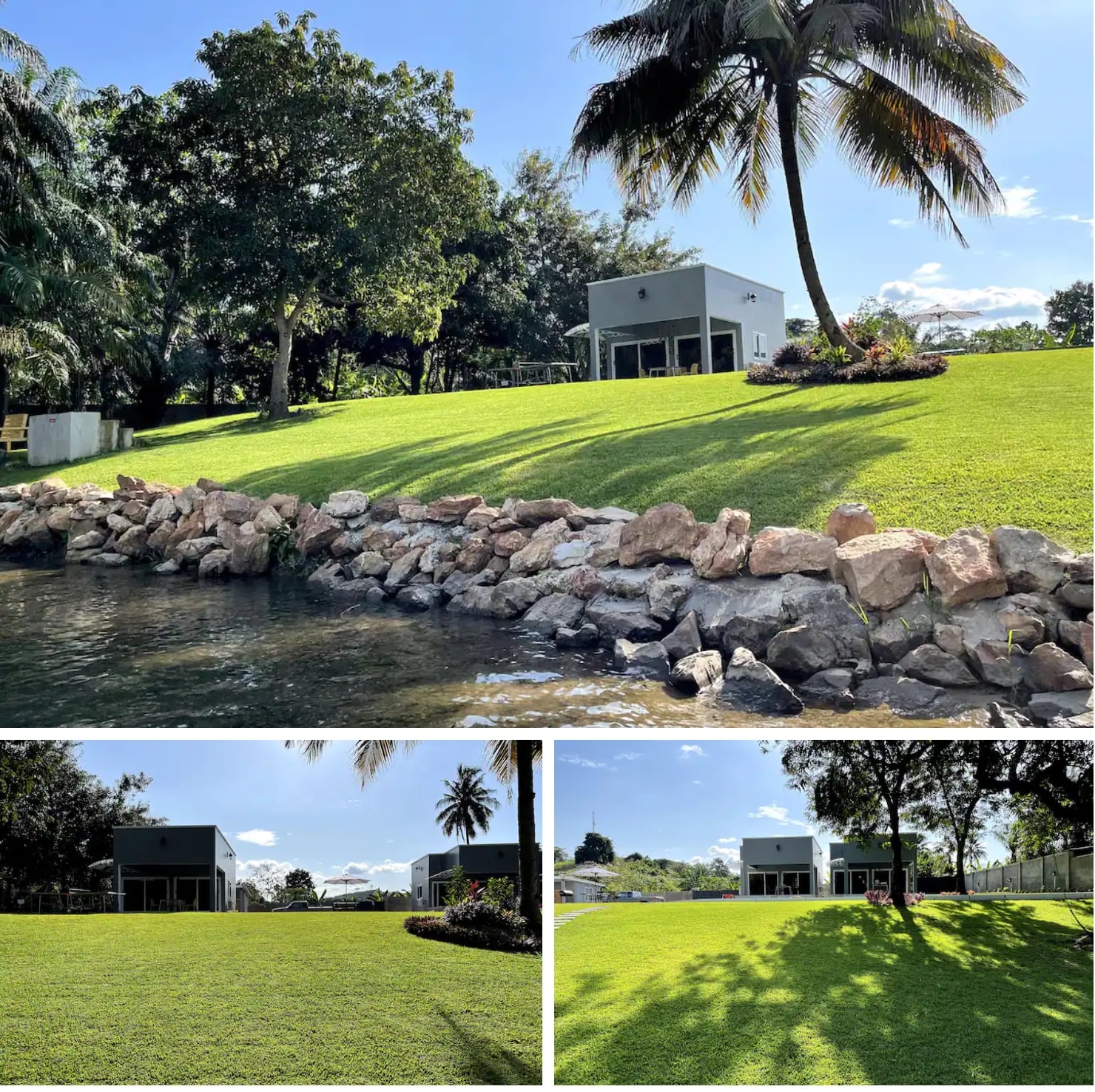 Spend your days exploring the nearby hiking trails or simply unwind on your private balcony, listening to the soothing sounds of nature. In the evenings, gather around the cozy fireplace in your cabin's spacious living area, creating lasting memories with loved ones. With its idyllic location and luxurious accommodations, Hidden Havens Cabins truly offer a haven of tranquility for those seeking solace in nature's embrace.
.
VIEW ALSO:
.
.
VISIT ALSO:
.
SKB Journal appreciate you a lot for reading!  If you enjoyed this piece by Samuel Kwame Boadu, kindly hit the share button and help others to also see it. You can also like our Facebook page, so you know when we make new posts or Click to JOIN our Telegram Channel where we post JOBS + TIPS