How to Make Money on Fiverr in Ghana, Nigeria, Europe, USA..
If you are a newbie on Fiverr and want to learn how to make money on the site, this article will help you out. It isn't as difficult as you might think. Many people make over $500 a month on Fiverr with basic skills. You do not need a degree or PHD to make a living online with this freelancing site.
The first step to making money on Fiverr is to sign up. Click here to create your free Fiverr account and get a $50 bonus voucher to purchase gigs. Before signing up with Fiverr, decide which niche you'll be focusing on. What service would you like to offer on the platform? What skills do you have? How much are you willing to charge for them?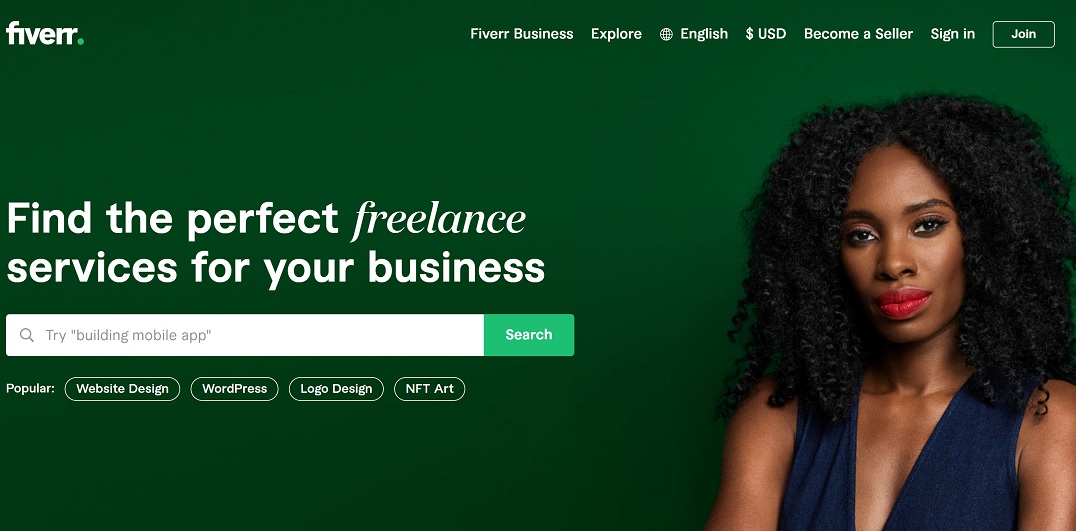 Once you've created your profile, it's time to start offering services. You should consider offering services that other people won't be able to complete. For example, if you're an expert at writing articles, you can offer to write articles or create videos for people. By adding a unique twist to these services, you'll earn money on Fiverr while still working on your skills.
After deciding on the service you'll be rendering to your clients on Fiverr, the second step is to create a gig and write a good description for it.This should be a sales pitch that will let people know what your gig is all about. You'll also want to make your description as eye-catching as possible. You can read other sellers' gig descriptions to see how they've written theirs.
After you create your first gig, you can add more gigs relating to the services you intend to offer on the site. Depending on your niche, you may offer editing, proofreading, beta-reading, or other similar services. Or, you might want to offer your musical skills as an alternative service to music production. Creating a gig is free, but it will require you to put together an enticing value proposition. Once you've done this, the next step is to make your profile as professional as possible.
After listing your gigs, you can edit them and include upsales to make more money (upsales help sellers get more leads). The basic membership allows you to list about seven of your skills and services. Once you've built your profile, you'll need to balance your bare-bones services with upsells to ensure that your customers get what they need.
A good seller on Fiverr will have many happy clients and many positive reviews. Positive reviews = money. Your aim is to try as much as possible to offer the best services to your clients. This will help you get a 5 star rating quicker on the platform.
What kind of services can I offer on Fiverr?
If you're new to Fiverr, you can start by offering services such as proofreading, editing, writing, translating, and beta-reading services to people on Fiverr. You can even offer your skills in musical performance. You can sell your talent as a musician! You can also offer your skills as a freelancer. And you can sell other people's content by offering your services on Fiverr.
How to Make $500 a month on Fiverr
The first step to making money on Fiverr is to register. Sign up for a free account and you can begin browsing for jobs. The most important way to get work on Fiverr is to bid for jobs. This is your opportunity to show potential customers your experience and skills. Make sure to upload a real photo of your face to your profile. The first impression of your profile is what customers will see. Unless you have a good profile, your work will be limited.
To get started on Fiverr, you need to create a gig on the website. A gig is a project or service you intend to sell on the platform. You will be asked to create several packages for each gig and set your preferred prices and order completion time frame.
If you love writing, you can sell your writing services to customers for a couple of dollars. If you're into music, you can offer your services for as little as $5. This is another great way to make money on Fiverr. You can also offer music reviews or editing services.
Once you've created your gigs, it's time to look for work. You can earn money by offering different services to different people. The most common gigs on Fiverr are translations and editing services. Other types of jobs include designing websites and creating video games. If you're new to freelancing, you can read more about freelancing and making money online on our website.
.
READ ALSO:
.
SKB Journal appreciate you a lot for reading!  If you enjoyed this piece by Samuel Kwame Boadu, kindly hit the share button and help others to also see it. You can also like our Facebook page, so you know when we make new posts or Click to JOIN our Telegram Channel where we post JOBS + TIPS