Whitesands Beach Resort Ghana
Whitesands Beach Resort Ghana: Set on 60 acres of tropical garden with unique plants, the White Sands Beach Resort and Spa in Ghana, West Africa, blends elegance and exclusivity with its own beach, clubhouse, restaurants & bars, tennis court, and helipad. Located between the ocean and the bird sanctuary of the Kako Lagoon.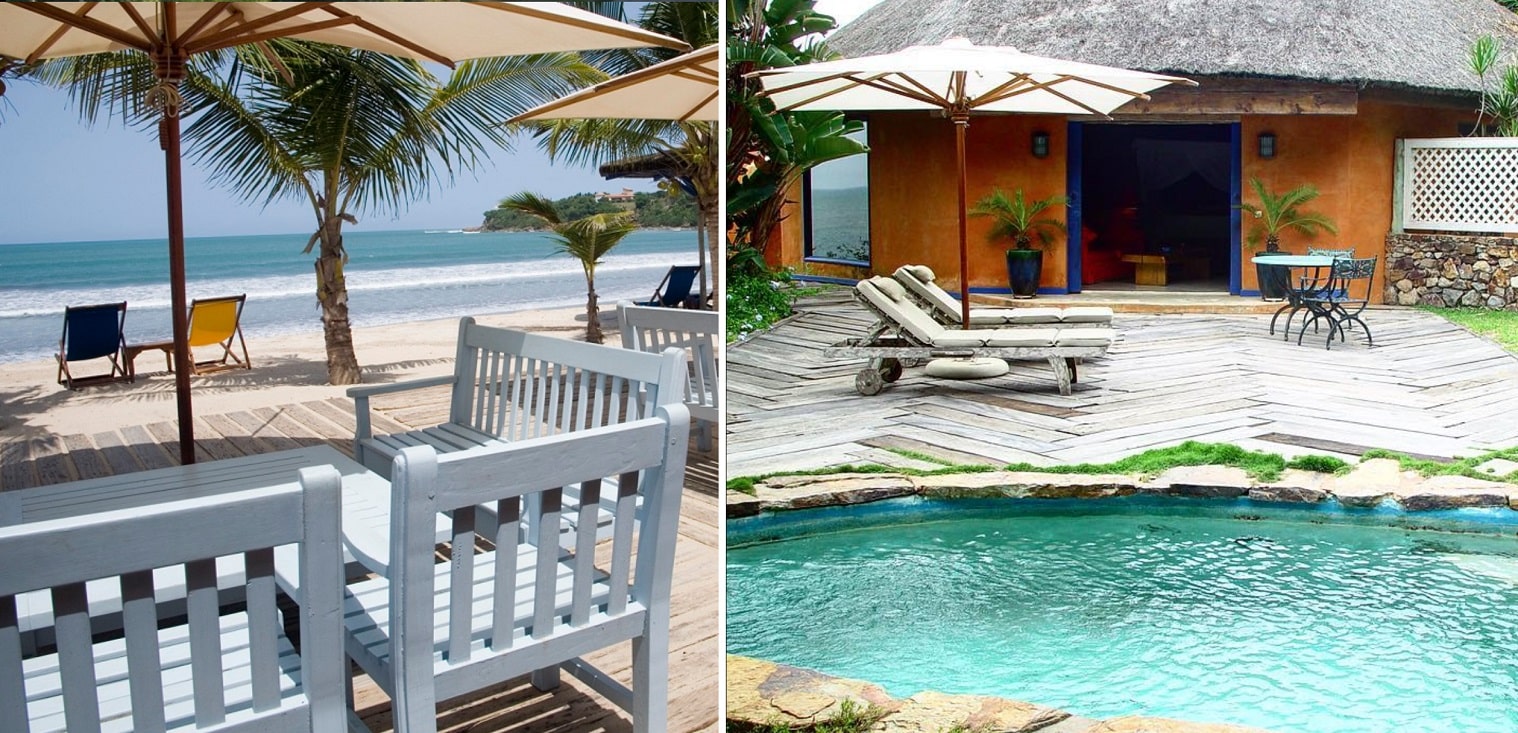 In this quiet place, the natural surroundings were taken into account when this luxury resort was being built. It took the developers seven years to design, plan, and build this beautiful piece of heaven, where every detail appeals to the senses with its rich textures, light scents, and warm earth tones.
Whitesands Beach Resort Ghana Location