Mad Club Ghana ( Night club in East legon)
Mad night club Ghana is the latest destination for party-goers seeking an unforgettable experience. Located in the heart of east legon, this vibrant and energetic club offers a dynamic atmosphere that never fails to impress. With its cutting-edge sound system and mesmerizing light displays, Mad Night Club creates an immersive environment where music and dance become one.
The diverse lineup of world-renowned DJs keeps the crowd on their feet, delivering pulsating beats that ignite the dance floor. The club's sleek design and spacious layout provide ample room for revelers to let loose and embrace the night's electrifying energy. From themed nights to exclusive VIP areas, Mad Night Club caters to every individual's desire for excitement and indulgence.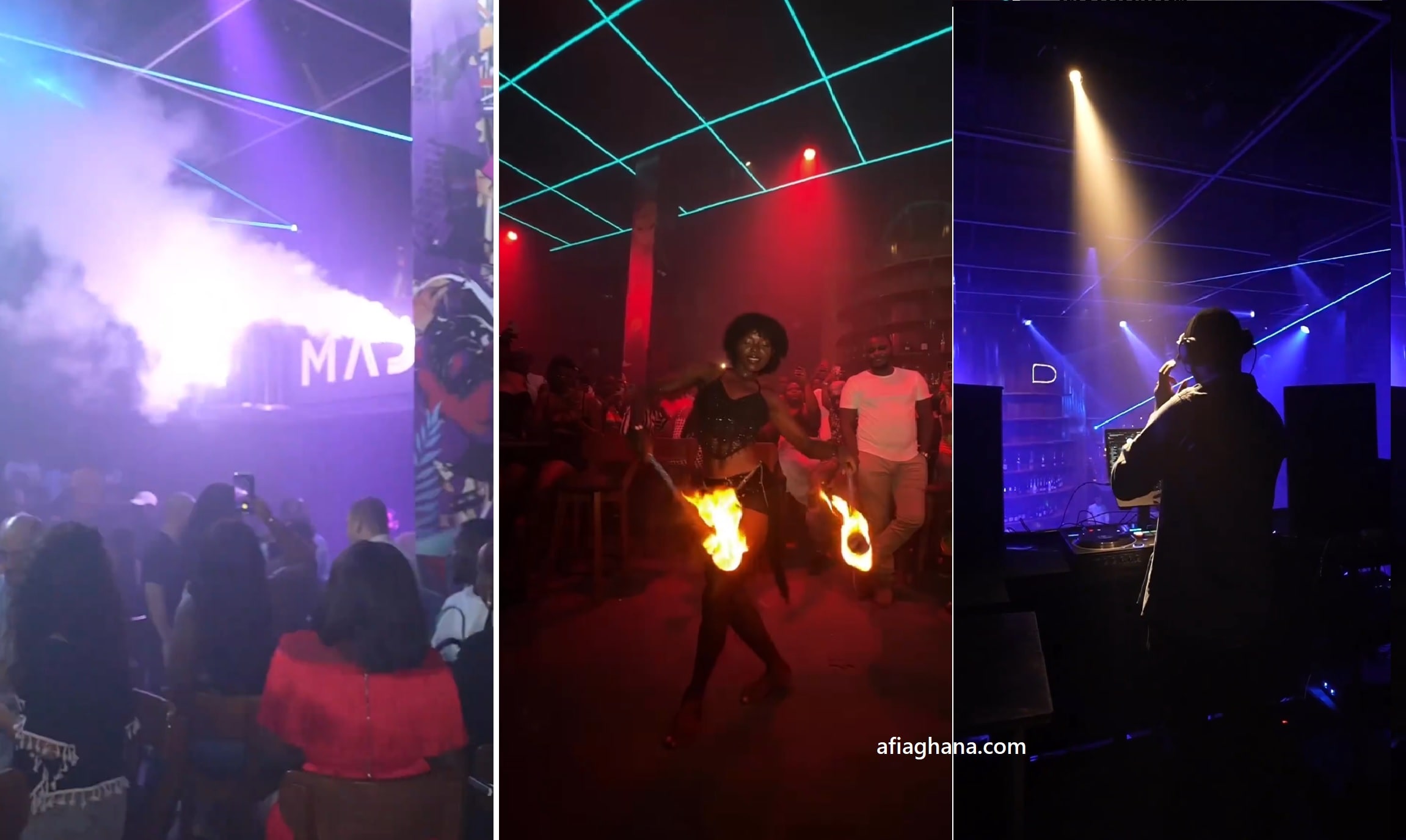 The talented mixologists behind the bar craft innovative cocktails that tantalize the taste buds, while friendly staff ensure impeccable service throughout the night. Whether you're a seasoned clubber or new to the scene, Mad Night Club promises an unparalleled nightlife experience that will leave you craving more. So grab your friends, dress to impress.
Mad Night Club Ghana Location & Contact
Reservation: +233531310989
Location: East Legon, Lagos Avenue, next to Dstrkt24
Instagram: @madclubghana
.
WATCH ALSO:
.
VISIT ALSO:
.
SKB Journal appreciate you a lot for reading!  If you enjoyed this piece by Samuel Kwame Boadu, kindly hit the share button and help others to also see it. You can also like our Facebook page, so you know when we make new posts or Click to JOIN our Telegram Channel where we post JOBS + TIPS