Pomona Restaurant Accra Menu & Location
Pomona Restaurant Accra is one of Ghana's finest kitchens and eateries in Osu. In a lively garden house, Pomona's menu honors the food traditions of Italian culture.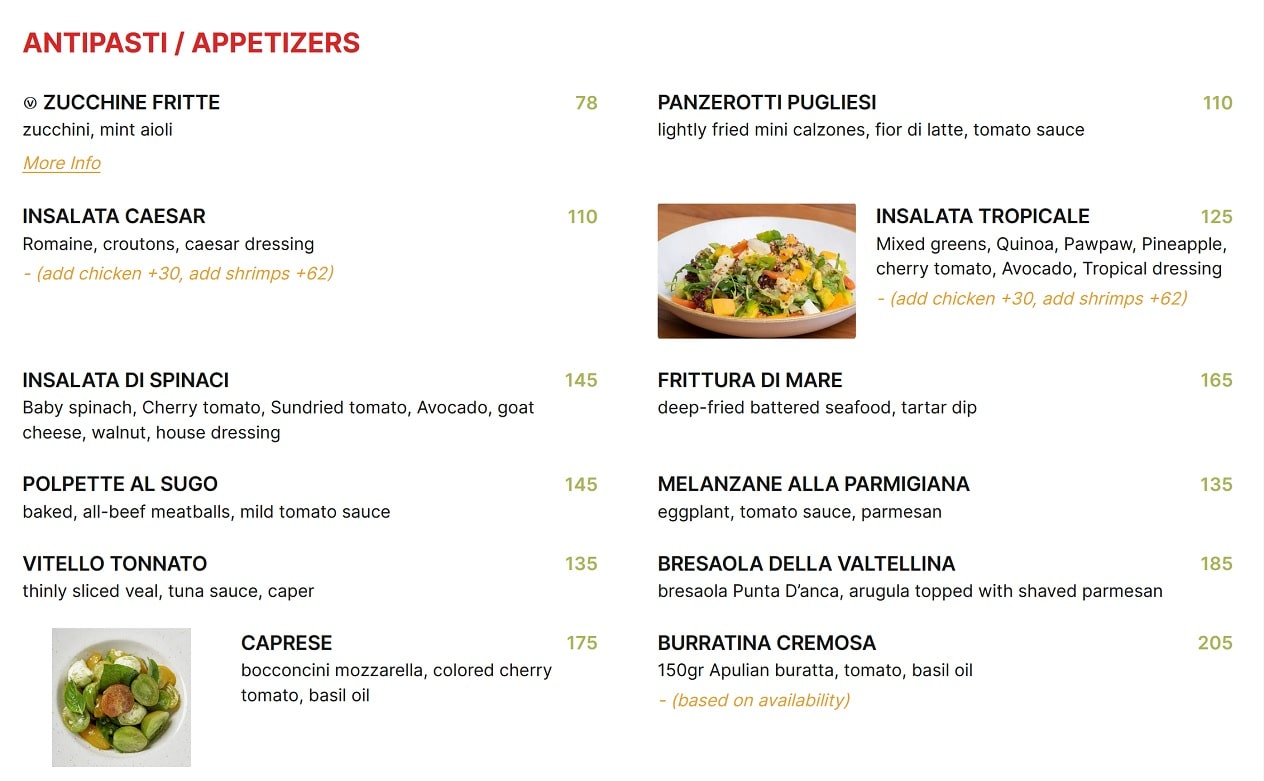 Pomona Restaurant Accra Menu
GNOCCHI ALLA SORRENTINA 160 GHS
GNOCCHI AL GORGONZOLA 185 GHS
RISOTTO AI PORCINI 185 GHS
SPAGHETTI AL PESTO 155 GHS
RISOTTO GAMBERETTI E LIMONE 205 GHS
PAPPARDELLE AL RAGÙ 175 GHS
ALLA NORMA 175 GHS
LASAGNA ALLA BOLOGNESE 195 GHS
PENNE AL TARTUFO 205 GHS
CLINGUINE GAMBERI E ZAFFERANO 240 GHS
CSPAGHETTI AL NERO DI SEPPIA 185 GHS
CRIGATONI AL RAGU DI POLPO 200 GHS
PENNE AL SALMONE E VODKA 240 GHS
LINGUINE ALL' ARAGOSTA 250 GHS
SPAGHETTI AI FRUTTI DI MARE 240 GHS
Pomona Restaurant Ghana Location & Address
Address: 13th Lane Street, Osu Accra, CT 94158
Location: Osu, CT 94158
Reservations : Book a table
Phone: 0506 400400
.
VISIT ALSO:
.
SKB Journal appreciate you a lot for reading!  If you enjoyed this piece by Samuel Kwame Boadu, kindly hit the share button and help others to also see it. You can also like our Facebook page, so you know when we make new posts or Click to JOIN our Telegram Channel where we post JOBS + TIPS