Ethel Abena Gobe is a well-trained professional with a Master's degree in Nutrition and Dietetics from the Kwame Nkrumah University of Science and Technology (KNUST) and a Bachelor's degree in Food Science and Technology from the same institution. With a keen interest and enthusiasm in the fields of Dietary Lifestyle and Management, Food Safety, and Food and Beverage Production, Ethel is well-equipped with a range of skills and competencies.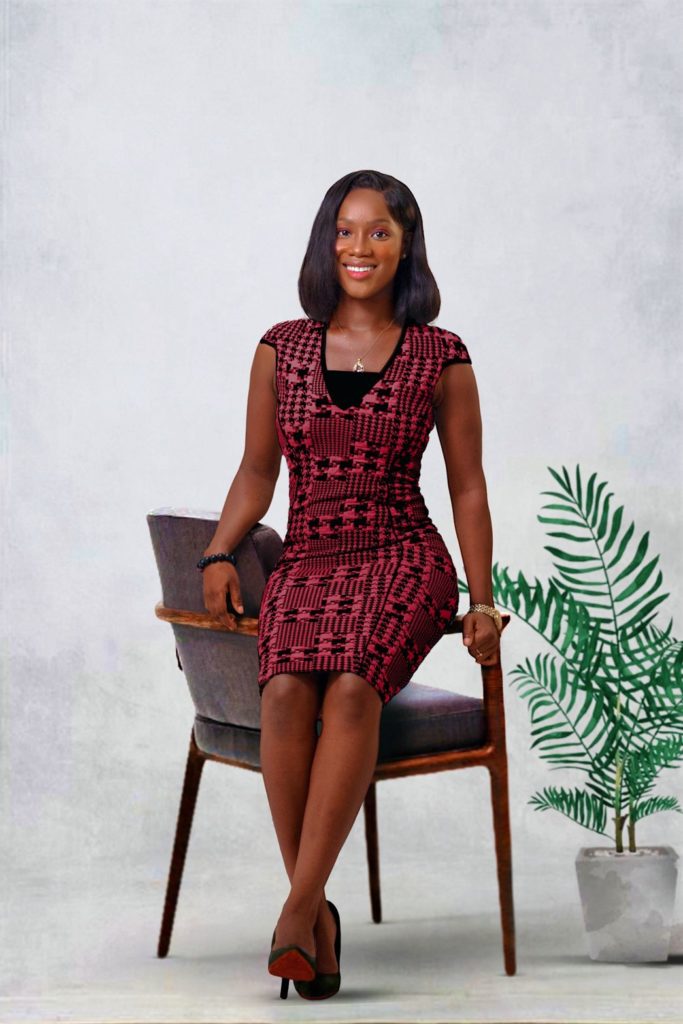 Among her many skills are the ability to carry out various assessments on physical, chemical, and toxicological characteristics of food, dietary assessment and management, diet planning, nutritional counselling and education, clinical nutrition and diet therapy. Ethel is also an outstanding data analyst with excellent skills in laboratory management and scientific research.
Ethel has demonstrated her dedication and commitment to her work over the years, constantly seeking new ways to improve her skills and knowledge in her field. As a result, she has become an asset to any organization seeking a highly qualified and enthusiastic individual in the field of dietary lifestyle and management, food safety, and food and beverage production.
With her exceptional educational background and work experience, Ethel has a lot to offer any organization. She has worked as a Laboratory Assistant at the Food Research Institute-CSIR, Teaching and Research Assistant at the KNUST Food Science and Technology Department, and Dietetic Intern at the Kongo Anokye Teaching Hospital and Ashaiman Polyclinic.
To get in touch with Ethel Abena Gobe, kindly reach out to her via ettygob@gmail.com or on LinkedIn Ethel Abena Gobe
.
READ ALSO:
.
SKB Journal appreciate you a lot for reading!  If you enjoyed this piece by Samuel Kwame Boadu, kindly hit the share button and help others to also see it. You can also like our Facebook page, so you know when we make new posts or Click to JOIN our Telegram Channel where we post JOBS + TIPS